Crossing generational lines to lead an entire fire department
No matter generation or leadership style, everyone brings something unique to the table
---
So much has been opined about the newest generation of members joining the fire service, with whatever new moniker has been bestowed upon them. What's clear is that, whether we're talking about cultural differences among the generations or differing styles of leadership, this is no longer your grandfather's fire department!
The good news: There's room for all of us. In fact, in the current labor market, we can't fill all of the seats we have, so there's plenty of room. But how do we manage and lead so many differing groups? It's certainly not rocket science, but it's not necessarily easy to wade through all the nuances of leadership.
Let's address some commonsense guidance that today's leaders can employ to ensure that they can effectively manage all their members, always respecting diversity of opinion and approach.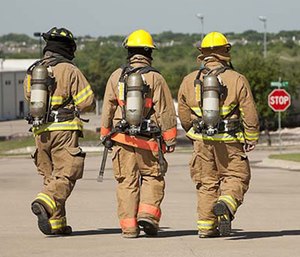 Understand your influence
It's essential to understand and embrace the simple fact that people look up to you, whether you believe it or not and whether you want them to or not.
And while, yes, different generations do have different expectations – what I expected from new firefighters 20 years ago is different than what a chief should expect from new firefighters today – that doesn't mean we ignore the expectations that are different than ours when we were in that position.
For example, as a new officer, I would have expected recruits to know something about combustion engine maintenance or brake-travel measurements. Today, officers expect recruits to have in-depth digital device knowledge. Further, as a young officer, I would have accepted nothing less than blind faith as an instructional necessity. Today, officers accept (and expect) that recruits are immediately Googling the next best way to get things done. No matter how the expectations change, officers still have significant influence over how their members grow into their positions.
Without carrying that proverbial "chip on your shoulder," it's important to remember that people expect you to take care of their needs, expect you to provide positive feedback and improvement observations and expect you to maintain discipline. And quite frankly, they expect you to LEAD!
Establish yourself as a "Today-Chief"
Set the generational differences aside and focus on today. Be a "Today Chief."
A Today-Chief is a chief who is tech-savvy, generationally perceptive, and has the industry and organizational prowess to navigate varied cultural and leadership styles. This manifests in many ways, from something as simple as whether you bring to meetings a paper notebook or a tablet or laptop. Some other examples: Are you exercising with recruits and current on the latest health trends and strength conditioning needed to be a Today-Firefighter, let alone a Today-Chief? Are you up on the latest industry trends and personnel management techniques that have gained industry acceptance and legal standing? Have you obtained the necessary professional credentials? You can't be a Today-Chief if you're not attending the classes and conferences, keeping up on the science, being keenly aware of evolving technology, constantly engaging your educational appetite, and engaging your staff daily to be better prepared to lead today's firefighters.
Find your leadership style
Leadership in the 1970s and 80s is dynamically different from leadership today. Discussions once referenced three or four leadership styles, where today we generally talk about 11 to 16 different styles depending on your "leadership professor." I like the Myers-Briggs models that combine leadership and personality types.
There are so many ways to lead. If you take 16 people from any industry, put them in a room together, and ask them to solve a problem, you'll likely get more than at least 30 answers. The reality is that every effective leader will find that they display multiple leadership styles. Leadership is a melting pot of different styles, each exercised to the degree necessary to solve problems. Recognizing that there are so many different leadership and personality styles, I think it's easy to agree that no two leaders (just like people in general) are alike. (Learn more about the 16 Myers-Briggs personality types here.)  
I encourage you to take the personality and leadership tests. It is important for you to understand your style(s) before you can effectively communicate with others. That being said, no matter your style, the number one tool to help manage these different styles is your ability to communicate – which involves keen listening capacity and the ability to adapt to how the different generations hear.
Remember, everybody is somebody
In his recent article "It's time to allow the hungry, smart wave of today's firefighters to do the job," Captain James Pribyl challenges us to accept new members, no matter their generation, and allow them to use their strengths to lead the fire service. Captain Pribyl captures the essence of my observations about our differences and commonalities: "Thirty years ago, the old-timers at your department thought you were different. Today's firefighters need to see it, feel it and understand it. Gone are the days of writing in cursive and memorizing your multiplication tables. You don't have to agree with it, you don't have to like it. Nobody cares. They care if you show up to an emergency on their worst day with the proper equipment, training, education and mindset."
It's critical to accept that everyone brings value to your organization and the community. Your challenge will be to not only find the individuals but also to learn how to effectively communicate with those who will be the next generation's fire service leaders. After all, one of THEM will be chief one day! Have you found your replacement yet?