Tenn. FD's head of training fired over behavior toward recruits
Eric Shane Howell is said to have violated five Memphis department policies, including harassment
---
By Leila Merrill
FireRescue1
MEMPHIS, Tenn. — The Memphis Fire Department's head of training was fired last month after being accused of inappropriate behavior toward recruits.
Eric Shane Howell, a 25-year veteran of the department, is said to have violated five policies, including harassment, FOX13 reported this week.
A letter from the division of fire services to Howell about his termination included disturbing details of the alleged inappropriate behavior.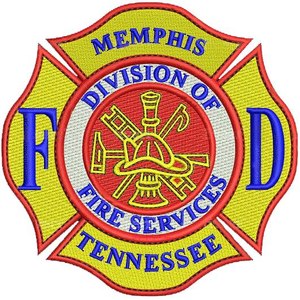 On Dec. 8, he reportedly told a male recruit to put duct tape over a female recruit's mouth and told a female instructor, "this is how we teach them to shut up."
Howell was accused of making recruits carry two five-gallon containers of chemicals weighing 54 pounds each for long distances, WREG reported.
The letter states that Howell used vulgar, inappropriate and at times sexual language when he addressed recruits. It also states that he was previously disciplined for similar misconduct in prior months.
Howell also received written reprimands for using "profanity and bad language" in 2018 and September 2022.
Both news outlets posted full copies of the letter.
Chief of Fire Services Gina Sweat gave the following statement to FOX13:
On December 8th, 2022, the Memphis Fire Department command staff was notified of a disturbing incident that occurred at the Chester Anderson Training Center involving a Division Chief and recruits. The employee was immediately relieved of duty while an internal investigation was conducted. As a result of that investigation, effective December 21st, this employee was terminated and is no longer employed with the Memphis Fire Department.

The Memphis Fire Department is committed to providing not only a respectful work environment free from unlawful discrimination and harassment, but we are also committed to an environment that is free of inappropriate or unprofessional behavior-- including bullying.

Since the incident, all current and future training personnel will participate in additional training to ensure an inclusive and supportive learning environment for our department members and recruits."