Muriatic acid on Mass. playground slides burned children
Authorities in Longmeadow say muriatic acid was stolen from a nearby pool building and poured on the slides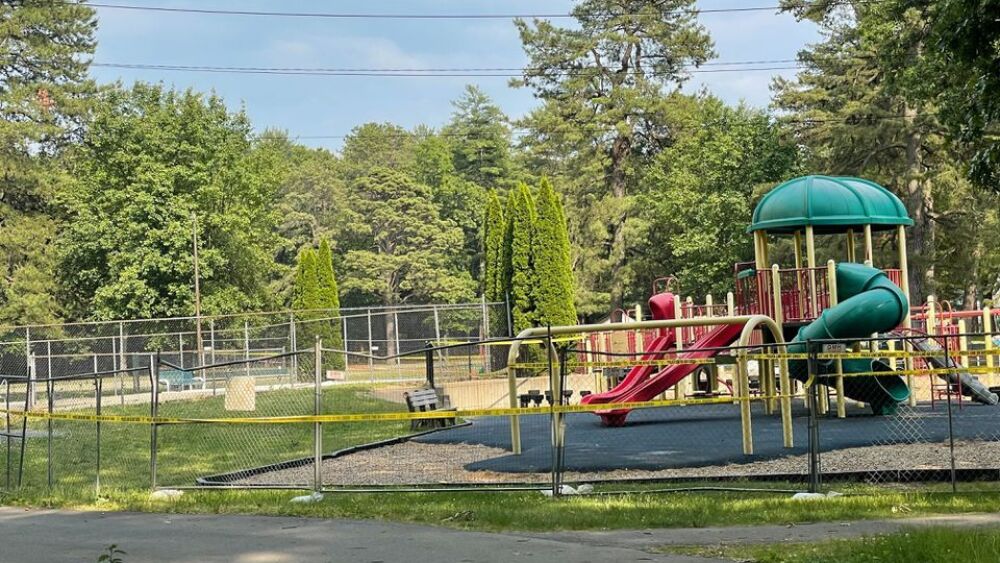 By Luis Fieldman
masslive.com
LONGMEADOW, Mass. — Officials in Longmeadow identified the type of hazardous chemical that burned two children at the Bliss Park playground on Sunday.
Muriatic acid stolen from a nearby pool building was poured on the slides at the playground, according to the Longmeadow Fire Department. Several agencies took part in an investigation after two children were injured by the acid that can be used as a cleaning product.
Authorities were called on Sunday at 9:40 a.m. after the children were hurt using the slide at the playground, resulting in "burn-like injuries," the fire department said in a news release. Firefighters quickly found the hazardous substance on three slides and determined it to be an acid.
At the same time, investigators found that a pump room in the basement of a pool building nearby had been broken into. Two fences were climbed and a cover to the ventilation shaft was torn off to enter the pool room, which stored the muriatic acid.
A hazmat team concluded that a chemical from the pool room was poured on the slides, the fire department stated.
Several items of evidence were collected and Massachusetts State Police are analyzing for fingerprints.
The Longmeadow Fire Department reported that the pool chemicals were properly secured in the building.
"A great deal of effort was employed to enter this space," the fire department stated. "We suspect the perpetrators may have suffered acid burns to their hands or arms and their clothing may have indications of being degraded from contact with the acid."
The Town of Longmeadow and the state Department of Environmental Protection paid a specialty contractor to clean the playground and other materials.
"At the conclusion of the cleaning a determination will be made as to the status of the playground," the fire department statement said.
The playground area will remain fenced off until the next steps are determined.
Currently, the hazardous materials are cleaned up and removed and the rest of the park is open.
Longmeadow officials are asking members of the public who might have seen any suspicious activity near the park on Saturday night to notify the police at 413-565-4199.
©2023 Advance Local Media LLC.
Visit masslive.com.
Distributed by Tribune Content Agency, LLC.