Iowa FF-EMT raises awareness for narcolepsy
Atkins Firefighter-EMT Tara O'Connor spent 20 years seeking a diagnosis for her condition, and she hopes her story raises awareness
---
By Rachel Engel
ATKINS, Iowa — Firefighter-EMT Tara O'Connor is using her story to raise awareness for a rare condition: narcolepsy.
O'Connor wanted to join the Atkins Volunteer Fire Department right after high school, but first she needed answers as to why she never had any energy, KCRG reported.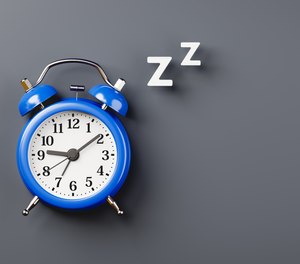 "I just knew I couldn't right away, [be]cause I was always tired," she said. "I got misdiagnosed with a lot of different things. I was misdiagnosed with ADHD, ODD, anxiety, depression."
After receiving her narcolepsy diagnosis in 2019, she was able to start a medication regimen that helped her to sleep at night and stay awake during the day, allowing her the opportunity to join the fire service. 
"Just because people like me have narcolepsy doesn't mean you can't do what you want to do," she said.
O'Connor does not work night shift due to her condition. She hopes that others who are battling similar symptoms hear her story and get the help they need.
"It took me 20 years to get diagnosed with narcolepsy," she said. "I just really don't want others to have to go through that."