Study: Smoke particles from human-set fires cause more than 80% of smoke-related deaths
New research from MIT suggests that smoke pollution is rising, leading to more illnesses and premature deaths
---
By Leila Merrill
FireRescue1
BOSTON — A new study shows that smoke particles from fires set by people are responsible for more than 80% of smoke-related deaths per year.
The study, led by researchers at the Massachusetts Institute of Technology, also showed that smoke pollution is rising, making air quality worse and leading to more illnesses and premature deaths, according to Science Daily.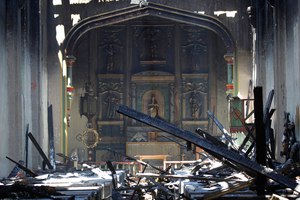 The study was published in Environmental Research Letters.