'Santa,' N.J. fire crew save family from burning home
While being escorted on an apparatus adorned with Christmas lights, Santa and the crew jumped into action after spotting smoke
---
Julia Marnin
The Charlotte Observer
PILESGROVE, N.J. — Besides bringing children gifts in brightly-colored wrapping paper on Christmas morning – or coal for some – Santa Claus sometimes steps in to help save the day.
This was true for a family in New Jersey after Santa and a firetruck crew saved them from their burning home days ahead of Christmas.
While touring on a firetruck through Pilesgrove, Santa and the crew saw smoke rising from a three-story single family home's roof with those inside unaware of the danger on Dec. 18, the Reliance Fire Company said in a Facebook post that same day. Pilesgrove is 33 miles south of Philadelphia.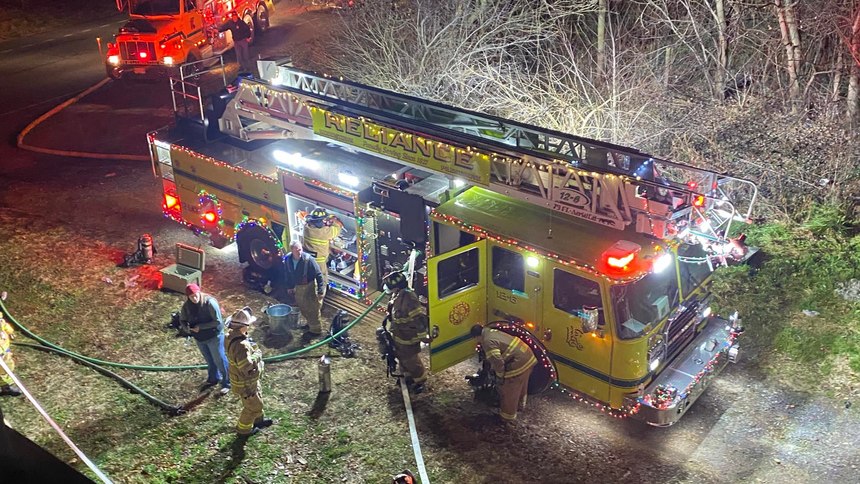 (Photo/Reliance Fire Company)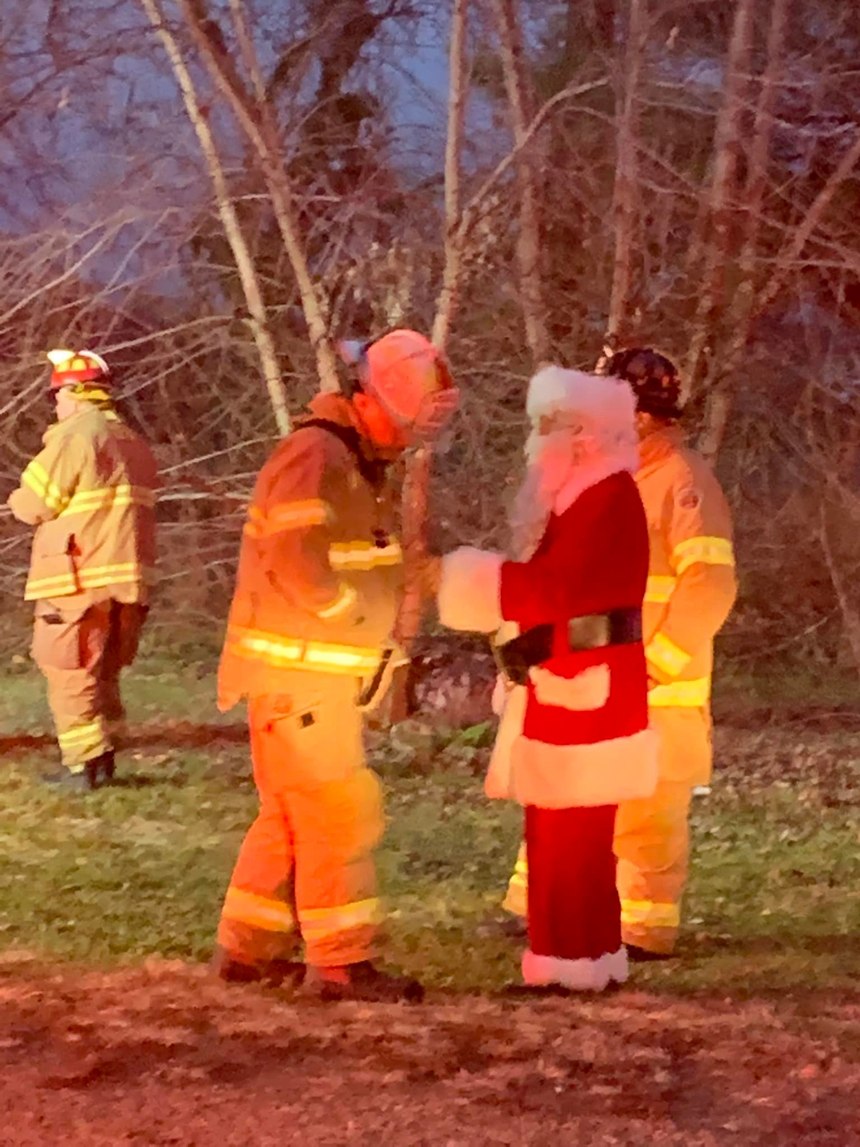 (Photo/Reliance Fire Company)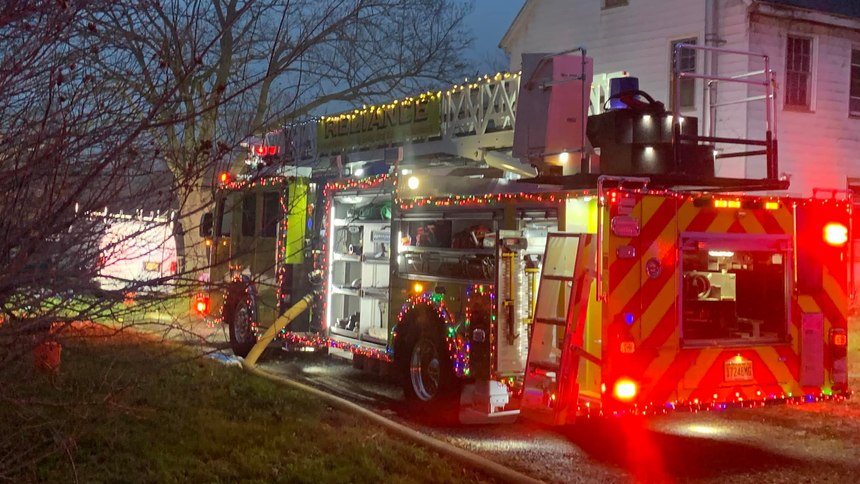 (Photo/Reliance Fire Company)



The crew "immediately" jumped to the rescue from their truck adorned with rainbow holiday lights by evacuating the home with help from other local fire companies, according to the post.
They "were able to minimize the damage and extinguish the fire that was contained within the walls and floors of the home," the fire company said.
"There was an adult female and five children inside that actually weren't aware that the house was on fire till the firefighters went and knocked and opened the door," Fire Chief Brian Facemyer told NJ.com.
A photo shows Santa in his bold red suit and long white beard "giving his scene size up report" to Facemyer in the Facebook post.
It was determined there "was some type of malfunction with the chimney they had a wood stove burning and the fire was in the wall alongside the chimney where the wood stove was," according to Facemyer, NJ.com reported.
Santa resumed his firetruck tour in the area on Dec. 19, according to the fire company's Facebook page.
In a separate post, the fire company wrote: "Santa is taking a quick break to respond to another emergency. He will be back as soon as he can!," on Dec. 19.
McClatchy News has reached out to the fire company for further comment.
---
©2021 The Charlotte Observer
McClatchy-Tribune News Service