Mass. commission overturns firings of 3 FFs, calls for investigation into chief
A fire captain and two firefighters had been terminated after reporting sexual assault allegations against the chief
---
By Laura French
WESTFIELD, Mass. — The Massachusetts Civil Service Commission has overturned the firings of three firefighters and called for an investigation into sexual assault and harassment allegations against the chief of their department. 
Westfield Capt. Rebecca Boutin and Firefighters David Kennedy and Kyle Miltimore were ordered to be reinstated following a seven-day hearing in which 17 witnesses testified, according to WWLP. The three department members had been terminated in December 2019 following an independent report into the allegations against then-Deputy Chief Patrick Egloff, who was promoted to chief shortly after the terminations.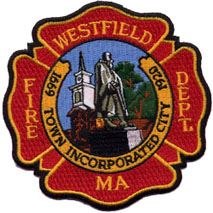 Egloff was accused of sexually assaulting and harassing Boutin, and Kennedy and Miltimore both supported Boutin in reporting the allegations, according to the state commission's report. The city of Westfield hired an attorney to conduct an independent investigation into the allegations, which concluded that the three members had committed violations including "insubordination," failing to "keep employees morale as high as possible" and behaving "in a manner that willfully obstructs or hinders another employee from completing his or her assigned duties" in relation to their accusations against Egloff. 
The state commission, in overturning the three members' terminations, wrote that the attorney's independent report included "inappropriate disparaging personality assessments which show that the investigation was tainted with bias and personal animus against the Appellants." The commission exonerated the captain and firefighters of wrongdoing, with the exception of one charge against Boutin for making a false and damaging statement, for which they recommended a 30-day suspension. 
The commission also recommended an investigation be launched into the sexual assault and harassment allegations against Egloff under Section 72 of the civil service law. 
Read the commission's full report below: