Houston fire chief pushes back against proposed layoffs
Houston Mayor Sylvester Turner's plan to layoff 378 firefighters would increase response time and idle fire trucks, Houston Fire Chief Sam Peña said
---
Jasper Scherer and Mike Morris
Houston Chronicle
The Houston Fire Department would idle six to nine fire trucks and employ fewer firefighters per shift, risking a modest increase in response times, if City Council approves a $25 million reduction in HFD's budget as part of Mayor Sylvester Turner's plan to fund Proposition B, Fire Chief Sam Peña said.
The mayor and fire union officials disagree whether the proposed cuts would put the public at greater risk. Turner said Wednesday that the city can withstand fewer firefighters, while Houston Professional Fire Fighters Association President Marty Lancton said the cuts "will risk firefighters' safety and the people we serve."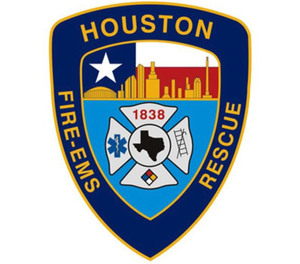 Shrinking the department through a combination of attrition and layoffs would mark the first tangible citywide impact of the Prop. B pay parity referendum, creating a difficult choice for City Council members who must approve a balanced budget by June 30 but also risk being accused of undermining public safety during an election year.
Passed in November, the parity measure grants firefighters the same pay as police of corresponding rank and experience, which Turner says will cost the city $80 million a year. The figure assumes that firefighters would receive reduced raises if they lack the educational degree required by the corresponding police department position, Turner said Wednesday. Fire union leaders say this plainly violates the voter mandate.
To absorb its portion of the cut — $25 million — the fire department will need to reduce its head count by 378, Peña said, noting that the figure includes employees lost to retirement, resignation and other factors aside from layoffs.
HFD typically loses 150 to 160 firefighters annually through attrition, though Peña said he expects that number to rise this year amid the turmoil of Prop. B's implementation, leaving perhaps 200 or fewer firefighters to receive pink slips. The city's fiscal year 2019 budget accounts for 4,090 firefighters.
District G Councilman Greg Travis said he would look to cut elsewhere from the city budget before voting for something that negatively impacts HFD's services, adding that he was inclined to believe Peña if the chief said the cuts could prompt response times to increase.
"He's never lied to me. He's straightforward and honest," Travis said. "If he's telling us there could be service cuts, then we all should be concerned."
Service reductions could be avoided, Peña said, if the city and fire union agree on a way to phase in the pay raises over multiple years. Peña also said he could maintain current levels of service by cutting only 239 positions. A personnel reduction of that amount would save $15.8 million — about $9 million short of what Turner has directed Peña to cut.
Turner on Wednesday confirmed HFD would need to shrink by 378 employees and "stand down" 10 units without a phase-in, but he said that doing so "would not jeopardize public safety." Lancton disagreed, citing a city-commissioned report by Facets Consulting that found the department should expand, not reduce, certain areas.
"The mayor did not like that study, so he bought another one from a slash-and-burn consultant to justify his current position," Lancton said, referring to the PFM consulting study often cited by Turner to justify layoffs. "There's no legitimate formula that cuts hundreds of Houston firefighters and maintains service levels."
If both sides fail to reach a phase-in agreement, Peña said he would try to avoid closing any fire stations by idling trucks at stations that currently have multiple units. HFD officials have modeled various scenarios, including ones in which stations would close, Peña said, but they have yet to finalize a plan.
The chief added that he would ensure the remaining trucks are still fully staffed with four firefighters, a department policy since then-Mayor Lee Brown put an additional firefighter on each truck in response to a firefighter's death from an apartment blaze.
"What I don't want is to piecemeal any response vehicle, because that's a firefighter safety issue, and I don't want to risk that aspect," Peña said.
HFD has not studied how the layoffs and idled engines would impact response times, though Peña estimated the cuts could slow responses by 10 to 15 seconds citywide. Related models showed modest increases overall with more pronounced delays in areas were vehicles were idled, he said.
"You take units out of an active system, yes, you're going to see an increase in response times," Peña said. "...It doesn't seem like a whole lot, but in the certain areas where those specific units are taken out, then we can see a difference in those areas, a bigger increase."
Peña's plan to minimize the impact of layoffs depends on the department switching from a four-shift to a three-shift work schedule, a change Peña was considering long before Prop. B that he said would allow the department to idle fewer trucks.
Firefighters would work the same 20 24-hour shifts every 72 days but would work more shifts in some weeks and receive longer breaks in others, Peña said. Under the current four-shift model, firefighters must come in for "Debit Days," or occasional extra shifts, on which there is a high absentee rate and firefighters typically are deployed to a different station than their usual one. The three-shift model would instead allow Peña to schedule "Kelly Days," when firefighters get regular shifts off.
The projected rise in average hours worked by each of the 800-plus firefighters on duty, Peña said, helps explain why the change would allow only six to nine trucks to be idled instead of 20 or more, which Peña said would be the case if HFD shrunk by 378 positions on its current four-shift model.
The fire union disputes that the change — which is generally viewed as a more arduous work schedule — would save money, and says it would need to go through collective bargaining. Union officials point to the Facets study, which found that without a requirement for firefighters to work more hours per week, "we do not envision any appreciable cost savings in converting to a three (3) shift system."
The finding refers to a provision of Texas' local government code under which Houston firefighters begin accruing overtime pay when they work for more than an average of 46.7 weekly hours during a 72-day work cycle. Without the added overtime cost, firefighters in other cities often work 53- or 56-hour weeks, with many operating on a three-shift cycle.
Peña disagreed with the Facets study's conclusion because it lacked evidence, he said.
"The study had essentially one sentence that said three shifts wouldn't have appreciable savings, but they didn't expand on that, didn't have analysis," Peña said. "That was essentially a statement they made."
Though the report later goes into some detail about its conclusion, it does not break down why the three-shift model would not produce "appreciable cost savings," though it implies that the added overtime costs would cancel out any savings.
As for the collective bargaining argument, Peña contended that changing to a three-shift schedule would not require union approval because firefighters would still average the same number of hours each week.
Union officials, who oppose the move, say that a federal court ruling in a 1990s Houston Black Fire Fighters Association lawsuit regarding minority promotions included a change from the three- to four-shift module, and any subsequent change would therefore be subject to union approval.
In addition to the firefighter layoffs, Turner plans to close the city's projected $197 million budget deficit by asking all city departments to cut their budgets by at least 3 percent, which likely would require layoffs of as many as 100 municipal workers.
So far, the fire union has proposed to fully implement Prop. B over three years retroactive to July 1, 2018, while the city has offered raises over a five-year span without fully granting firefighters benefit pay enumerated in Prop. B's ballot language.
In an updated proposal sent to Lancton Wednesday, Turner again sought to implement raises over five years, increasing the base and incentive pay totals from a prior city offer. The proposal still falls short of reaching parity, said Lancton, who renewed his request for the city to provide details about the police department's pay.
With both sides stuck at three and five years, several council members on Wednesday wondered if the city and fire union could compromise on a four-year phase-in agreement. Lancton said the union would be receptive to ideas if the city hands over police pay data and promises not to lay off firefighters.
Turner said Wednesday that anything short of a five-year phase-in would require layoffs. Earlier this month, Peña appeared on Fox 26 Houston and said he could absorb the personnel positions through attrition, without layoffs, if given three fiscal years to do so.
The city, meanwhile, is planning to dip into its fund balance to issue firefighters $31 million in back pay retroactive to Jan. 1. Council member Amanda Edwards asked Turner Wednesday why the city is using that date, but the mayor did not give a direct response.
———
©2019 the Houston Chronicle
McClatchy-Tribune News Service