All eyes on you: Fire chiefs must strive for positivity amid scrutiny
It's vital to make decisions rooted in doing what's right for our organizations to prevent negativity from spreading
---
As leaders, we find ourselves in the unique position of being under the microscope. Whether professional or personal, intentional or incidental, all eyes are on the decisions we make, and the things we say and do are like real-life Petri dishes, ripe for examination. Unfortunately for us, it's not always subject-matter experts peering through the microscope lens.
There are ways to manage the naysayers – by giving them little material to attack. And that begins with the choices we make and how we lead our departments.
Choices within your control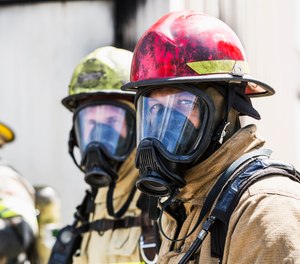 We all have choices to make and outcomes to navigate and manage. The challenge for most of us is whether we wallow in the bed we've made or get up, fix the wrinkles and make another bed, better this time.
Clearly the outcomes aren't so one-dimensional, but the choices you make as a leader are fully within your control. The activities you engage in (on and off duty) are fully within your control. The type of people you align yourself with is fully within your control. And the more negativity you surround yourself with, the more negative you and your environment will become.
Whether it's politics, budgets, paid/volunteer issues, fire-based EMS debates, succession planning, crew management, apparatus purchasing, logistics management, alcohol/drugs, you name it, YOU have control over your engagement and your responses to those issues. And if you choose to make a bed of negative-environment choices, those who follow or align with you will lie in that bed of comfort with you if given the choice/opportunity. This is where the bacteria festers.
The cancer within
For our organizations to succeed, we need to be motivators and forward-thinkers, keeping the organizational mission in the forefront of everything we do. If you align yourself with the negativity and conspiracies of the day, they will undoubtedly become your focus for tomorrow and beyond. Such decisions will only serve to grow more negativity and disease within your organization.
We don't HAVE to reply to every social media attack or internalize every letter to the editor. And, recognizing that every decision the administration makes doesn't always fit our mold, the mission and the lessons of leadership remain the same. Sure, it's tough to bite your tongue and keep moving forward all the time; if it was easy, we'd have no problem filling all our staffing holes with examples of positive energy and production.
Does everybody have the same educational background as you? Maybe, maybe not. How about the same certifications, work history, knowledge base or personal drives for success? Of course not. That's the beauty and the essence of diversity in humanity and in the workplace. The diversity of opinion, education and experience is what drives continuous growth and improvement. We must capitalize on our differences to build a stronger agency.
Choose positivity
Find a way to pull yourself out of your funk and be the beacon of positivity, clarity and focus that your communities, your crews and even you deserve. It's your choice. Your future and your organization's future depend on it!