Gay FF sues FDNY, alleging harassment and hostility
Corey Boykins said that the diversity officer at the time only added to the mistreatments that took a toll on his mental health
---
By Leila Merrill
NEW YORK — A gay FDNY firefighter is suing the department, the city and the lieutenant who was the chief diversity officer, NY1 reported.
Corey Boykins is alleging harassment and hostility in the workplace, including slurs.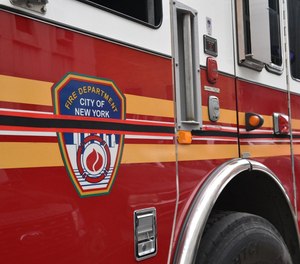 He said he sought help from the diversity and inclusion officer at the time, Lt. Darius Dorsett.
"Immediately, the first thing was: I don't belong in the firehouse and … basically being gay was a choice, having sex is about procreation," Boykins said.
Dorsett no longer serves as the diversity officer.
Boykins said that the firehouse harassment took a toll on his mental health, leading to a breakdown.
He is seeking damages, an apology and for FDNY to train firefighters on interacting with people of different races and sexual orientations.
A spokesperson with the city's Law Department said that "there is no room for discrimination or retaliation at any agency. The complaint is being carefully reviewed."