Judge rules in favor of Cleveland's fire union in complaint against city
Judge Gallagher ruled that city officials must conduct "competitive examinations and make promotions within the fire department"
---
By Kaylee Remington
Advance Ohio Media, Cleveland
CLEVELAND — Cuyahoga County Common Pleas Court Judge Hollie Gallagher has filed an order against the city of Cleveland, the director of public safety and civil service commission, saying the entities must conduct "competitive examinations and make promotions within the fire department," she ruled Tuesday.
The order mandates the city administer these within six months, court documents say.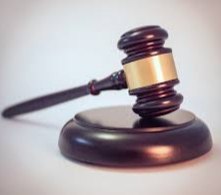 The issue has been in litigation for five years and has been through three courts of appeals reversals, the Cleveland Fire Union announced Saturday in a news release.
Gallagher ruled that "the firefighters, since the vacancies first occurred in 2014, 'possess a clear legal right to have all current vacancies in the assistant chief and battalion chief ranks filled by competitive exam,'" the release says.
The city has "a legal duty to administer competitive exam to fill all current vacancies," the release said.
"This decision is long overdue," Fran Lally, president of Local 93 of the International Association of Firefighters for Cleveland, said in the release. "The city blatantly made promotions and bypassed the competitive civil-service examination process. We were required to obtain a court-ordered restraining order against any further illegal promotions".
Joe Diemert, attorney for Local 93 of the Cleveland firefighters said the order forces public officials "to do what the law clearly requires them to do in their position," he said in the release.
———
©2019 Advance Ohio Media, Cleveland
McClatchy-Tribune News Service