OD victim's family sues North Las Vegas FD, firefighters, city
The family of Tiffany Slatsky, who was married to a former firefighter and overdosed in 2020, alleges Station 51 was known as a party station
---
By Leila Merrill
NORTH LAS VEGAS, Nev. — The family of a woman who died from a drug overdose after a party attended by multiple North Las Vegas firefighters is suing the city and its fire department, Fox5 reported.
The lawsuit was filed on behalf of Tiffany Slatsky, 25, and her son, who was 3 when she died in 2020.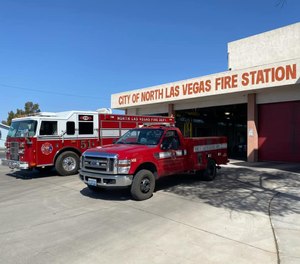 In December, a judge sentenced her husband, former Firefighter Christopher Candito, 34, to 16 to 40 months to prison for providing the drugs that led to her death. 
The family's lawsuit also names Candito and four other firefighters.
The family alleges in the lawsuit that firefighters "were acting on the implied and/or actual permission and consent" of the city and worked at Station 51, "which had a reputation of being a 'party station' with numerous employees engaged in the purchase, sale, trade, and/or use of steroids or illicit drugs."
A city spokesperson told Fox5: "While we sympathize with Ms. Slatsky's family, responsibility lies solely with Mr. Candito who was criminally convicted for Ms. Slatsky's death and is serving his time."