Neb. bill would provide one-time payments to families of fallen first responders
The bill moved to final reading Monday with an amendment including corrections officers and private, nonprofit EMS squad members
---
By Laura French
LINCOLN, Neb. — A Nebraska bill that would provide a one-time $50,000 payment to families of first responders killed in the line of duty has moved one step closer to final passage. 
The bill, introduced by Sen. Matt Hansen (D-Lincoln), advanced to final reading Monday following the approval of an amendment filed by Sen. Michael Flood (R-Norfolk), according to KNEB. Flood's amendment would expand eligibility for death benefits to include families of fallen corrections officers and private, nonprofit ambulance squad members. Already included in the original bill are families of fallen police officers, firefighters and public ambulance service members, including volunteers.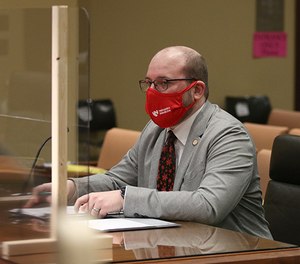 If the bill becomes law, family members would be able to apply for compensation within one year of a first responder's death. The amount of compensation would start at $50,000 in 2022 and increase based on the consumer price index for subsequent years. 
"The passing of this legislation would be, I think, a weight lifted off and make it easier for people to be willing to volunteer [and] take the risks that are associated with being a volunteer fire rescue person," Nebraska Volunteer Firefighters Association Secretary/Treasurer Bill Lundy told KLKN.