LODD: NC firefighter killed in car crash responding to call
Township 7 Assistant Fire Chief Travis Blalock said the firefighter had to be extricated from the vehicle
Duty Death: Ralph DeBlasi - [New Bern, North Carolina]
End of Service: 06/10/2021
---
Update at 11:45 a.m. on June 11: 
By Rachel Engel
NEW BERN, N.C. — The North Carolina Highway Patrol has identified the firefighter killed while responding to a call.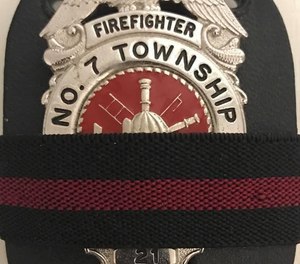 Ralph DeBlasi, 62, was driving his own vehicle to a call about a highway crash, in the rain, when his vehicle went off the road while taking a curve, state troopers say. 
The crash is under investigation. 
Original post: 
By Rachel Engel
NEW BERN, N.C. — A Craven County firefighter was killed while responding to a call yesterday.
Firefighters were responding to a highway crash when another call came in for another crash involving a fellow department member, WITN reported.
Township 7 Assistant Fire Chief Travis Blalock said the firefighter had to be extricated from the vehicle.
"Ultimately, the firefighter involved in the accident passed away from his injuries," he said.
The identity of the firefighter has not been released, pending permission from the family.