Honoring Chief Don Abbott: The original leader in mayday research
Fire service leaders reflect on Abbott's legacy, from Project Mayday to Abbottville and all facets of command training
---
By FireRescue1 Staff
The fire service lost a legend last year with the death of Don Abbott – the fire service's principal leader on mayday research and a pioneer in command training.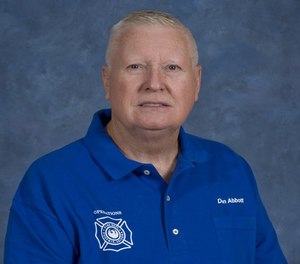 Abbott's passing reverberated throughout the fire service, as his commitment to firefighter safety had impacted so many over the years. In addition to launching the seminal Project Mayday, a comprehensive study of mayday incidents, Abbott was known for his work on the interactive fire service training diorama called Abbottville, as well as his efforts to develop and coordinate the Phoenix Fire Department's Command Training Center. Abbott also previously served as the president of Command Emergency Response Training (CERT) and earned several awards and honors during his career.
As part of FireRescue1's latest special coverage series focused on mayday training, we reached out to friends Abbott's to reflect on his impact. Here are some of their stories:
---

Deputy Chief Billy Goldfeder, Loveland-Symmes (Ohio) Fire Department; Lexipol & FireRescue1 Senior Fire Advisor
Second only to those who have died in the line of duty in RIT and mayday fires, Don Abbott is the one person who took the incidents, studied them and applied facts so we can all learn. Don, through what became known as Project Mayday, sorted out the reality from myth – and then gave the rest of us that information. He helped us understand that firefighters most frequently get in trouble in falls into basements and falls through the roof. He further cut through the rumors and applied facts, teaching us that RIT was only employed 11% of the time in rescuing firefighters, and perhaps most critically, a 360 was performed less than 21% of the time during the first 5 minutes of the incident.
Don was also a very giving man, as he was an instructor who, if he had it and you wanted it, it was yours – audio, video, data, slides, files, whatever … no cost and he gave it away every time. Those actions spoke volumes of a man who genuinely was 'into the job' and true proof that his life was all about ensuring firefighters minimize their risk. 
As we all mourn Don, we also look back at a chief who set the example for all of us to really understand what brother and sisterhood is all about. Don was all about demonstrative action, accompanied by words. Following Don's actions is perhaps the best way to honor his legacy.
Rest in peace, Brother Don.

Gregory Noll, Senior Planning Specialist for the South Central (Pa.) Regional Task Force
Don is one of the original plank-holders of the hazmat response community, and both Don and his wife, Bev, were familiar faces at the Rockville Conference and then the various state and regional conferences that sprang up in the 1980s and 1990s. 
While many know Don because of his unique work with Abbottville, Hazmat and Command School training, his impact upon the emergency response community broadly and the hazmat response community specifically go far beyond. This includes everything from his role in establishing the Command Training Center with the Phoenix Fire Department and Chief Brunacini ('Bruno') to his most recent work with the Project Mayday program.
Don was a recipient of the John Eversole Lifetime Achievement Award and was a guy who truly made a difference.
All of us have plenty of stories about Don that will keep us smiling for many years. The AARP HazMat Chapter headquartered in heaven gets another member.

Fire Chief Charles Hood, San Antonio Fire Department
I met Don Abbott in the 90s. I was a newly promoted battalion chief. Chief Brunacini had developed and opened a new state-of-the-art command training center located at old FS 30. There was a cut out of one of our BC rigs and a realistic mockup of our command van. Both of these units were equipped with radios and computers to assist us in realistic training to enhance our tactics/strategy and decision-making under pressure. But what I remember most was Abbottville. Don had created this realistic diorama of downtown Phoenix – high-rises, big boxes. The detail was incredible. There were these cool scaled engines, ladders, ambulances and command vehicles, enough to assign multiple alarms. 
Firefighters are big kids so playing with toys was well received, especially on the B shift. Abbottville and the CTC were beneficial in our development as fireground commanders in the city of Phoenix.
I had been the chief in the city of San Antonio for almost 10 years when we lost Firefighter Scott Deem in a strip shopping center fire caused by an arsonist. This was the most challenging and traumatic event I had experienced as a fire chief.
After Scott's death, we developed the Scott Deem Rescue Training Center as part of our recovery efforts. We needed someone to come from the outside to assist us in mayday training. Don Abbott was happy and excited to come to San Antonio.
Don came in with the energy he always had when discussing mayday, responses, incidents and stories. The thing that hit home for everyone who participated in our department-wide training was how many of the 16 most common phrases heard in a mayday occurred in the loss of Scott. Some of the other findings, such as staffing dynamics and time of day, also factored into our incident. 
I am extremely thankful for Don Abbott. He played a huge part in our recovery and was a mentor to me before I knew what the word meant. He was a gift to the fire service, and his legacy rides on our fire trucks as we speak.
Rest in peace, bro.

Fire Chief Otto Huber, Loveland-Symmes (Ohio) Fire Department
Don Abbott was a firefighter's firefighter. Don was never about touting himself or fame. He was all about how to improve the fire service and helping others.
I first met Don and Bev in my earlier years in firefighting when we had them come teach us about disaster planning and response. In those days, Don's tabletop model called Abbottville was considered high tech – models of a city in crisis on a tabletop with matchbox style toy model fire trucks. A young firefighter's dream to play with dozens of miniature fire trucks responding to make-believe emergencies! Through his work with Abbottville, Don taught hundreds of firefighters and fire officers the importance of planning and preparation for what could happen in their communities.
Later in my career, I ran into Don through my relationship teaching with Chief Alan Brunacini from the Phoenix Fire Department. I was privileged enough to sit and listen to Don and Bruno hash over the Mayday Project (known today as Project Mayday) that was truly a love of service from Don. It was the opportunity to help firefighters, much like he had done for so many years, and Don was once again engaged in a project that would make a difference – a project that used facts vs. assumptions so we could all genuinely learn. And what a difference his studies have made! We learned more about ourselves during that time by just crunching numbers, reviewing audio tapes, and interviewing firefighters. It wasn't too long until the fire service was paying attention to what Don's work was revealing, from sleep deprivation to behavioral actions that seemed to be relevant in every mayday that had occurred.
I can recall the look in his eyes as he would recount some mayday tragedy that he had listened to. It was clear that these events were running deep in Don's mind from pouring over hours of firefighters in peril. Hearing 'MAYDAY, MAYDAY, MAYDAY' transmitted across the radio makes every firefighter's hair stand on end. That effect only fueled Don's desire to dig deeper into maydays and to learn relevant facts. From hours worked to use of equipment to organizational policy, Don continued to branch out and delve into the complexity of a firefighter's worst day. Because of that, North American fire service is better educated and trained.

I can close my eyes and see Don right now in heaven sitting at the table scratching on a napkin with some of the greats, like Bruno and others, pondering what could be and how they could make things better.
We are a safer fire service today for Don's personal commitment to ensuring that every firefighter goes home. That saying was a life commitment for Don Abbott. We have had many great men and women in the fire service who have passed on while leaving a legacy and unfinished business. I anxiously await the next Don Abbott who will pick up the torch and work hard to ensure that everyone goes home.
Rest in peace, Chief Abbott.
---
Project Mayday lives on, with essential resources for all firefighters to study.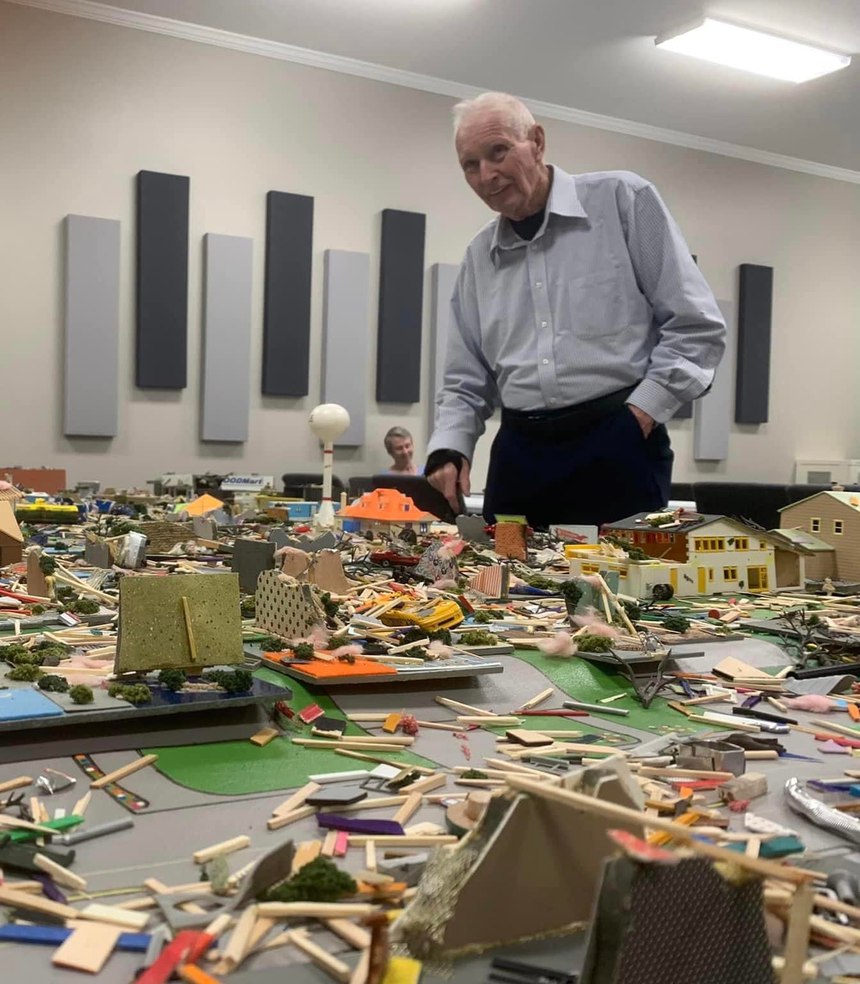 Chief Don Abbott in 2022. (Photo/Pittsboro (Ind.) Fire Department Division of Training)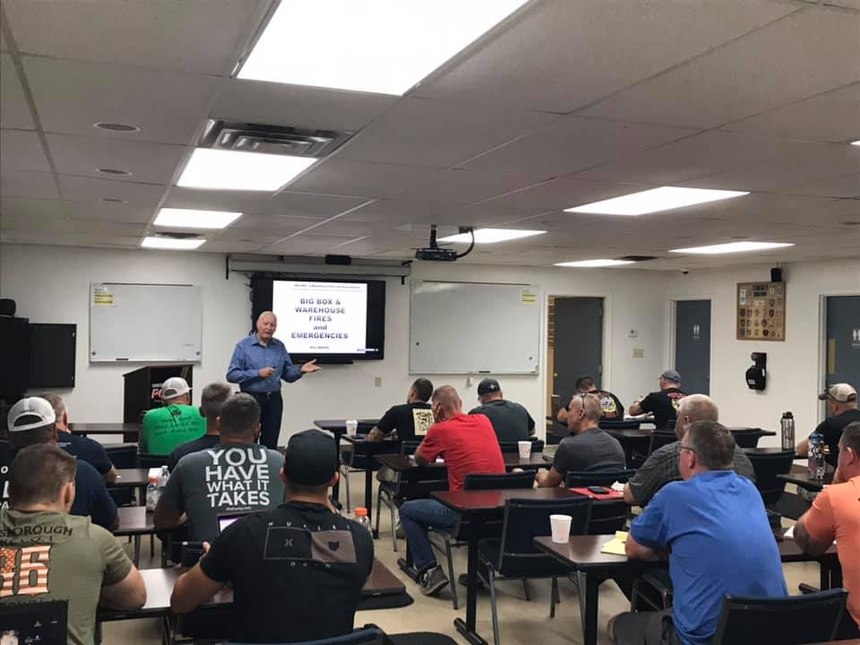 Chief Don Abbott teaching about big box building fires in 2019. (Photo/Indiana Fire Instructors Association, Inc.)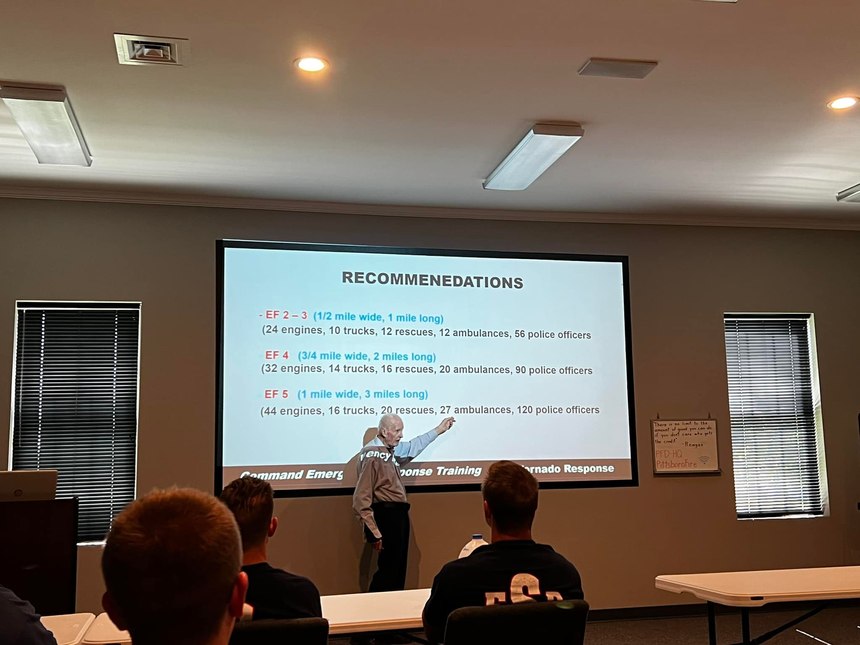 Chief Don Abbott conducting a presentation and tabletop exercise with Project MAYDAY in 2022. (Photo/Lizton Union Township (Ind.) Fire Department)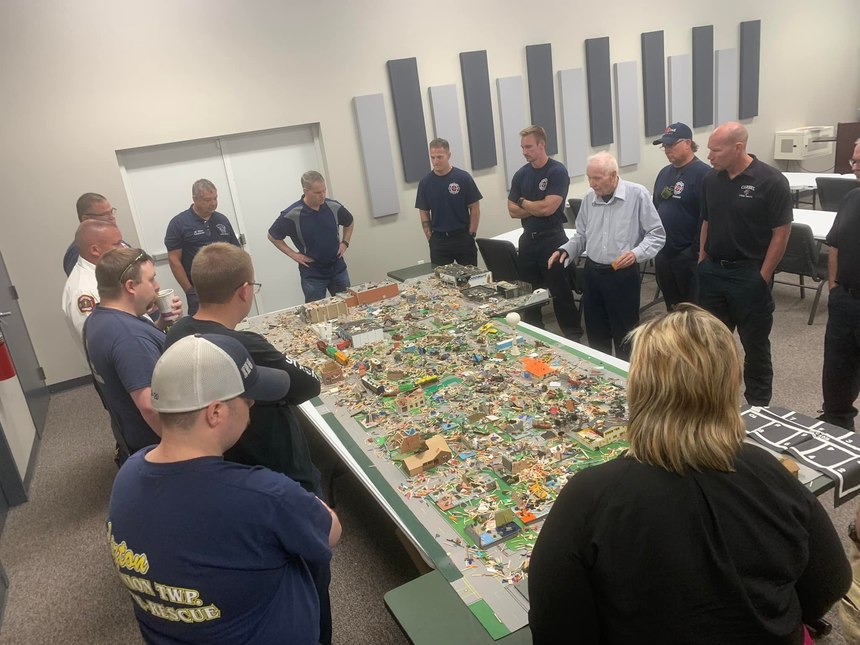 Chief Don Abbott presenting on a tabletop exercise in 2022. (Photo/Pittsboro (Ind.) Fire Department)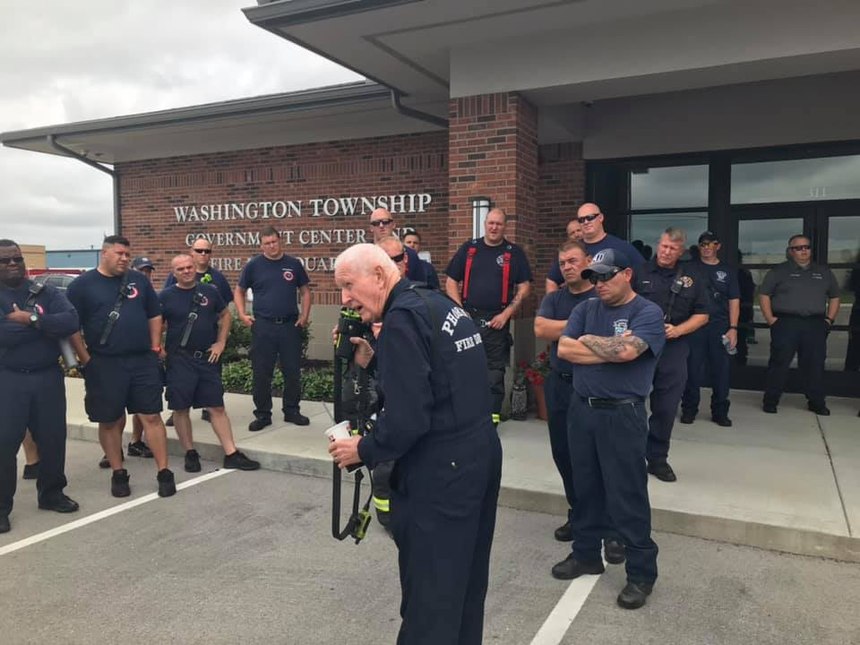 Chief Don Abbott works with the Washington Township/Avon (Ind.) Fire Department on big box fire tactics in 2019. (Photo/Washington Township/Avon (Ind.) Fire Department)