2 firefighters on administrative leave after assaulting Washington, DC, police officers
Courtney Barnes and Kimberly Gorham allegedly got into an altercation with police officers at a local pizza shop
---
By FireRescue1 Staff 
WASHINGTON, D.C. — Two off-duty firefighters are charged with assaulting police officers at a local pizza shop.
According to NBC 4 Washington, Washington D.C firefighters Courtney Barnes and Kimberly Gorham were asked to leave a pizza shop early Sunday morning.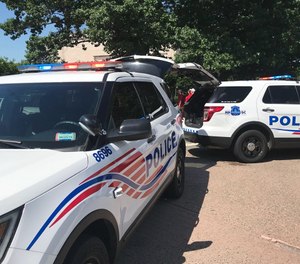 When officers from the Metropolitan Police Department arrived, Barnes allegedly told them, "I hope that y'all take a bullet to the head because I'm not going to revive you."
Barnes began punching the officers, while Gorham began scratching another in the eye.
Police arrested Barnes, Gorham and a third person, whose name has not been released.
The two firefighters are members of Engine Company 23 in Washington D.C. They have been placed on administrative leave until the criminal proceedings are over.