Ill. FD program allows first responders to leave Narcan with patients
The Dixon Fire Department partnered with the Safe Passage Initiative to prevent overdoses in the event a patient refuses treatment
---
By FireRescue1 Staff 
DIXON, Ill. — The Dixon Fire Department is working with the Safe Passage Initiative to prevent overdose deaths by leaving Narcan with patients who refuse treatment.
WQAD 8 reported that beginning on Aug. 12, first responders answering an overdose call will leave Narcan with the patient if they refuse treatment. First responders will also give the patient information on the Safe Passage Initiative, a program designed to encourage people suffering from opioid addiction to seek help from law enforcement without incurring legal consequences. The program has provided treatment to 350 people since it began.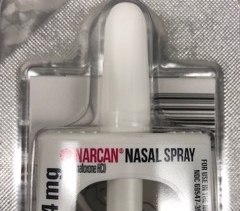 "The availability of this life-saving medication and accompanying resource lists will no doubt make a difference in someone's road to recovery," Fire Chief Ryan Buskohl said.
McClatchy-Tribune News Service