Ga. volunteer fire department's sign vandalized twice
The sign was shot by vandals in November; the department replaced it in December, only to have it knocked over on New Year's Eve
---
SAVANNAH, Ga. — CrimeStoppers is seeking information about the continued vandalism of a fire department's sign.
WTOC reported that the sign, at the Isle of Hope Volunteer Fire Department, was shot by vandals in Nov. 2014.
The department replaced the sign in December only to have vandals intentionally knock it over again on New Year's Eve.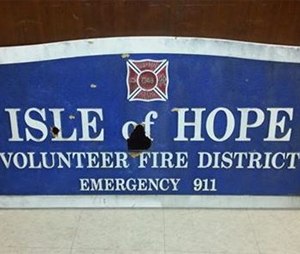 Fire officials believe that a truck or SUV was used to knock over the sign.
If you have any information about this case, call CrimeStoppers at 234-2020.