Ill. city seeks to expedite FF hiring by changing EMS requirements
The city of Mattoon plans to enter into an agreement with Mattoon Firefighters Local 691 to allow newly hired firefighters to EMTs instead of paramedics
---
By Laura French
MATTOON, Ill. — An Illinois city seeks to expedite its efforts to hire more firefighters by requiring that new hires be certified EMTs instead of paramedics. 
The Mattoon City Council is expected to formalize an agreement with Mattoon Firefighters Local 691 at a meeting Tuesday night that would temporarily change the EMS certification requirements, according to the Journal-Gazette Times-Courier.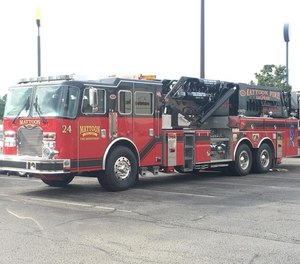 The change is aimed at helping the city more quickly bring the fire department's staff up to 30 firefighters as required by the union's current contract. Currently, 22 firefighters are employed by the city. 
City officials said there had been difficulty in finding enough candidates with paramedic certification to fill the vacancies. Union President Bart Owen agreed that changing the requirements could facilitate the staffing increases that the union wants to see. 
The temporary change in certification requirements for new hires will expire when a new union contract is approved. The city is also currently appealing a ruling that would reinstate the Mattoon Fire Department's ambulance service, which was shuttered in 2018.