Ind. firefighters land first union contract in 53 years
The 35-page agreement sets the daily staffing goal of no fewer than 14 firefighters assigned to duty each day
---
Sharon Ross
The Times, Munster, Ind.
HOBART, Ind. — The Hobart City Council has unanimously approved a collective bargaining contract with Hobart Professional Firefighters Local 1641, the first time in 53 years the union has had a contract.
"This is a landmark case for the fire department," City Councilman Matt Claussen said.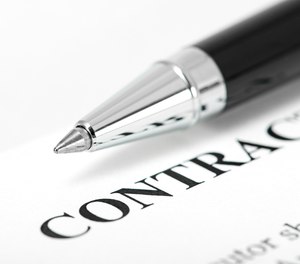 Fellow firefighters, who filled the council chamber Wednesday night in a show of support, applauded the council's decision and the nearly yearlong negotiations between union president Enrique Lopez and a council subcommittee comprised of Claussen, City Councilman Dan Waldrop and City Councilman John Brezik.
Mayor Brian Snedecor, who also took part in the negotiations that began in November, praised Lopez and fellow union members for their efforts.
"It shows that the union and city leaders can come together and give and take," Snedecor said. Hobart Fire Chief Randy Smith described it as an "opportune time to make this happen."
The contract is effective Jan. 1, 2020 to Dec. 31, 2022.
The 35-page agreement sets the daily staffing goal of no fewer than 14 firefighters assigned to duty each day.
Lopez said there are currently 14 firefighters working 24-hour shifts at the four stations.
"If we go below that we close a station," Lopez said.
The agreement also includes such specifics for firefighters as retirement, grievances, discipline and discharge, layoffs and vacations.
Rate of pay, with specifics on salary, longevity, clothing allowance and insurance benefits, are also included in the agreement.
The base pay of a third-class firefighter with up to one year on the job is $35,223. The salary of a first-class firefighter, after 36 years, is $68,231.
Renegotiations for salary increases will be held prior to the City Council budget meetings, according to the agreement.
City Councilman David Vinzant voted in favor of the contract, but said he was concerned about the financial uncertainties associated with ongoing tax assessment appeals including those involving Southlake Mall.
"I've not kept it a secret that I have a real problem because of financial uncertainties," Vinzant said.
There are two ongoing assessment appeals associated with the Southlake Mall. One is for assessments done from 2011 to 2014 and the other is for 2015 to 2019, Clerk-Treasurer Deb Longer said.
It isn't certain when decisions could be made about the appeals. If the appeals are successful, they could cost Hobart millions of dollars.
In response to the pending cases, Hobart has started the process of filing an excess levy appeal with the Indiana Department of Local Government Finance. Hobart is seeking nearly $7 million through the appeal, and the city has until December to finalize it.
With those financial uncertainties in mind, the contract might have to be updated every three to six months, he said.
Under the agreement, a meeting with both sides can be held if requested.
———
©2019 The Times (Munster, Ind.)
McClatchy-Tribune News Service