Photo: Firefighter rescues partner who tumbled into raging fire
A firefighter reached into the roof, and through the flames he grabbed his partner by his air pack with one hand, pulling him out to safety
Las Vegas Sun
LAS VEGAS — Reaching through flames atop a crumbling roof, a firefighter on Thursday afternoon rescued a fellow crew member who fell into a burning North Las Vegas apartment building.
The dramatic save happened while the firefighters tackled a blaze that erupted shortly before 3 p.m. in the 3000 block of St. George Street, just south of Cheyenne Avenue and Civic Center Drive.
Heavy smoke billowed from the building's attic when the team of first responders arrived, though they could not immediately find its source, Capt. Cedric Williams said. The firefighters tried to cut a hole on the home's roof to find the fire and release some of the trapped heat, but within seconds the smoke turned into a raging fire that enveloped the top of the building.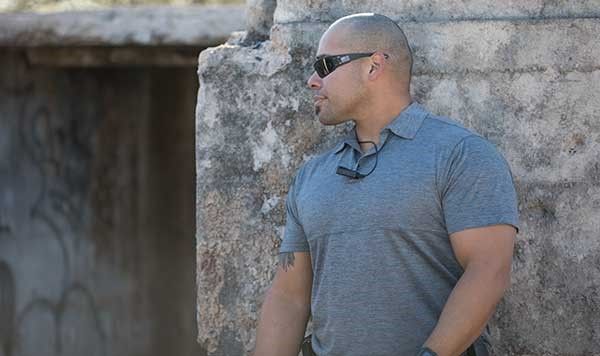 Photo courtesy North Las Vegas Fire Department
One firefighter tumbled inside, while a second partially fell through. Once the second firefighter regained his balance, he reached into the roof, and through the flames he grabbed his partner by his air pack with one hand, pulling him out to safety.
The rescued firefighter's clothing, which was partially on fire, protected him from serious injury, Williams said.
Both men were rushed to University Medical Center with injuries not considered serious. They are in stable condition.
The four-unit building was gutted and it is considered a complete loss. Eight people who were displaced by the fire are receiving aid from the American Red Cross. None were hurt.
Williams said the fire was extinguished within 17 minutes of the first firefighter's arrival.
Fire officials don't know what ignited the blaze.
Copyright 2014 Las Vegas Sun
All Rights Reserved