How to buy technology for major events
Shoring up your incident management capabilities for extreme weather events
---
"One of the most visible consequences of a warming world is an increase in the intensity and frequency of extreme weather events," reports the Center for Climate and Energy Solutions, adding, "The National Climate Assessment (2018) finds that the number of heat waves, heavy downpours and major hurricanes has increased in the United States, and the strength of these events has increased, too."
Such extreme weather events (e.g., tornados, tropical systems, heavy snows) can challenge even the most prepared and best-equipped emergency managers and their organizations.
In this article we'll look at some technology and tools that can aid you and your organization in being better prepared and equipped for extreme weather events. For each technology or tool, I've identified where it can be used to make one or more of the sections in the incident commander's general staff safer, more efficient and more effective.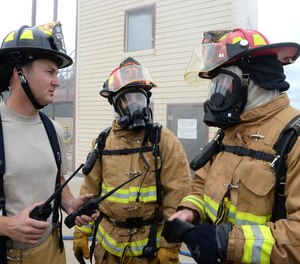 Incident management software (Planning Section)
Emergency managers must ensure that the software they choose can be used, not just across the public safety agencies in their community, but also across as many non-public safety organizations as possible (e.g., hospitals, schools, public works, military civil support teams).
AIMSonscene gives the IC, or Unified Command, networked and real-time capability to manage incident strategy, incident tactics and incident hazards for incidents large and small. All public safety agencies (fire, law enforcement and EMS), along with those non-public safety organizations in the community that will respond to emergencies caused by extreme weather, can use AIMSonscene for any type of incident.
Public safety agencies can use AIMSonscene during non-emergency events, from the time they arrive on the scene through incident termination. So, like using NIMS itself, those personnel gain experience and confidence on the daily call types before "the big one" strikes.
High-water rescue and evacuation (Operations and Logistics Sections)
According to Flood Safety, flash flooding is the leading cause of weather-related deaths in the U.S. with approximately 200 deaths per year. The number of coastal and inland flooding incidents are rising dramatically every year, with all 50 states experiencing flooding in the last five years.
One of challenges presented by inland and coastal flooding is having fire apparatus capable of supporting high-water rescue and evacuation. While those flood waters may only be 3–5 feet deep, fire apparatus and other emergency vehicles do not have engine air intakes mounted above those levels. Also, the computer control module for many fire vehicles is located under the apparatus.
Chivvis Enterprise takes refurbished 2.5-ton and 5-ton military truck chassis and creates heavy-duty fire apparatus that include high-water evacuation vehicles that can provide fire suppression as well as civilian evacuation capabilities in rugged terrain, low-level flooding or heavy snow.
The Acela Truck Company expanded its purpose-built high water/flood rescue truck line of response apparatus to include multiple new custom body configurations and larger 6x6 models of its Monterra high-mobility chassis.
Battery-operated tools (Operations Section)
The continued development of lithium-ion batteries, with their lighter weight and robust storage capacity, has created a whole new genre of portable power tools that previously relied on hydraulic power provided by gasoline engines or electrical power plants.
These tools, from manufacturers like Hurst, Amkus and Genesis Rescue Systems, now include the full-range of extrication tools, including spreaders, cutters and rams. Not only are these tools just as powerful as their hydraulically powered cousins, they're also safe for use in and around water.
FirstNet communications (Planning, Operations, and Logistics Sections)
Communications is typically one of an emergency manager's greatest challenges, particularly when critical infrastructure like cell towers are damaged or destroyed. The other "biggie" is interoperability for multiple agencies with multiple radio frequencies.
FirstNet, together with AT&T, is building a single, nationwide, interoperable LTE network dedicated to public safety communications that will be a quantum leap improvement for both of those issues.
FirstNet already has a constantly growing catalog of LTE devices (e.g., radios, routers, wireless phones, and tablets) that are compatible with FirstNet: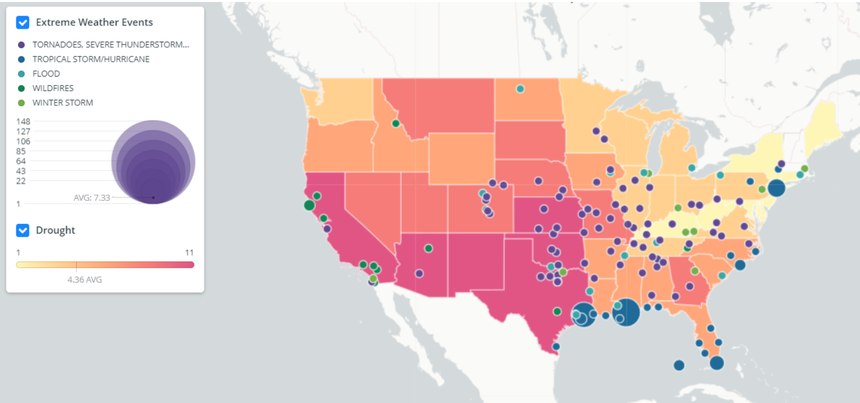 Handheld GPS devices (Planning and Operations Sections)
While everyone with a wireless device has access to GPS, like Google maps, that access is dependent upon having access to a wireless network (one of the communications challenges that FirstNet will overcome). But even with service, current wireless devices like phones only show you where you are; you can't easily share that information with others (e.g., the IC or Planning Section).
GPS has played a vital role in relief efforts for global disasters such as the tsunami that struck in the Indian Ocean region in 2004, hurricanes Katrina and Rita that wreaked havoc in the Gulf of Mexico in 2005, and the Pakistan-India earthquake in 2005. Search and rescue teams used portable GPS devices, geographic information system (GIS) and remote-sensing technology to create maps of the disaster areas for rescue and aid operations, as well as to assess damage.
In the management of the catastrophic wildland fires of 2018, aircraft (manned and unmanned) combined GPS with infrared scanners to identify fire boundaries and hot spots. These real-time fire maps were then transmitted to a portable field computer at the Incident Command Post, where that information was used to keep the incident action plan in synch with incident conditions.
Photovoltaic systems (Logistics Section)
Much of the equipment used in modern emergency management relies on electrical power, particularly battery-powered devices (e.g., radios, portable GPS, tablets and laptop computers). Photovoltaic (PV) systems can be used to power a wide variety of equipment in disasters. A growing number of emergency management and disaster relief organizations use PV equipment in their daily operations.
Unmanned aircraft systems (Planning, Operations and Logistics Sections)
Unmanned aircraft systems (aka drones) with greater flight time, plus the payload capacity to carry high-resolution cameras and thermal imaging cameras and communications equipment, provide the IC and the Planning Section with the ability to conduct incident-wide visual information from the earliest stages of the incident.
In her EDM Digest article "Using Drones for Emergency Management," Allison G.S. Knox writes: "[With drones] Emergency Managers [can] evaluate a serious situation with the use of a drone potentially complementing the information they have from personnel. In other circumstances, the use of drones prevents personnel from entering a potentially hazardous scene before emergency managers understand exactly what they're dealing with."
Combating wildfires is one area where drones are already demonstrating their capability to extend beyond just being "the eye in the sky."
In "5 Ways Drones Are Being Used for Disaster Relief," EKU Online reports: "Unmanned aircraft [can] fly in low visibility and can drop fire retardants more accurately and safely. Bigger drones can transport people and supplies, while large numbers of smaller drones can be deployed to provide greater situational awareness. Drones that are outfitted with communication systems have the added benefit of being able to sustain contact between the command center and firefighters on the ground."
Drones can be used to mitigate suffering and further damage when normal infrastructure and supply lines (e.g., roads, bridges, communication cables and gas and water lines) are cut and disabled.
Knox adds: "In areas that are nearly impossible to reach, drones can deliver supplies such as water and food to those in need, eliminating the risks of placing human-operated aircraft in harm's way. AWACS, or airborne warning and control systems, can allow for temporary establishment of Wi-Fi and cellphone access to environments without power lines or functioning cell towers."
But don't just think of the 10–15 pounds of payload found in some of the larger drones designed to carry cameras and communications equipment. For those bigger logistical jobs, Griff Aviation has a line of high-payload drones that can carry loads ranging from 66 pounds (30kg) to 441 pounds (200 kg).
Be prepared for the next event
Our climate is changing, and as we've seen, one of the consequences of that change is extreme weather events that are more frequent and greater in their intensity. Emergency managers and the organizations they lead can take advantage of critical tools and technologies to shore up their capabilities before the next extreme weather event.