Code 3 Podcast: A rookie's guide to surviving the firehouse
Scott Orr interviews Mauro Porcelli about real-world tips for new firefighters
---
If you're a probie or you want to be, listen up. This show's guest, Mauro Porcelli, has written a new book titled "Surviving the Firehouse." It's a guide to life as a firefighter for newbies, and it's full of real-world tips and advice.
Porcelli retired from the Orlando (Florida) Fire Department with 25 years of fire service experience. He started his career with Marion County Fire/Rescue in 1988. At 23, he was the youngest, highest ranking professional fire officer in Florida, holding the rank of district commander.
Read an excerpt from "Surviving the Firehouse."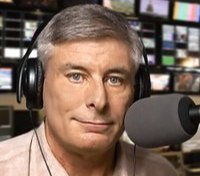 Listen to "A Rookie's Guide to Surviving the Firehouse with Mauro Porcelli" on Spreaker.