Okla. FFs will not get 4% bonuses most other city employees are about to receive
The Tulsa Firefighter's Union and the city are in arbitration over pay raises
---
By Leila Merrill
TULSA, Okla. — City leaders are giving almost all employees a 4% bonus — but not firefighters, KTUL reported.
The Tulsa Firefighter's Union (IIAF Local 176) and the city are in arbitration over pay raises for members of the Tulsa Fire Department.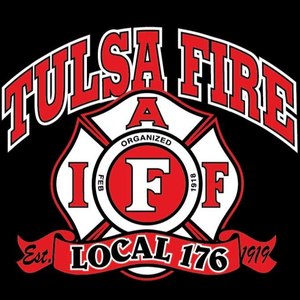 The bonuses for city employees who have been on the job for more than a year and are not elected officials are expected to be in next week's paycheck.
In a statement, the city said, "Please note it would be outside of the agreed-upon process established by state law (police and fire arbitration act) to pay the stipend without an agreement in place."
 Mayor G.T. Bynum to Morgan has said that the money for the bonuses is from the American Rescue Grant Act, which is given to municipalities for COVID-19 relief.
Members of the Tulsa Police Department received their biggest pay increase in department history earlier this year.