SD city council votes to give $1K COVID-19 bonuses to firefighters
Public safety employees who worked throughout the pandemic will receive $1,000 while all other full-time and part-time employees will get $500
---
Siandhara Bonnet
Rapid City Journal, S.D.
RAPID CITY, S.D. — The police officers and firefighters will receive COVID-19 hazard pay bonuses after the Rapid City Council voted 6-2 for them on Monday night.
Public safety employees who worked throughout the pandemic will receive $1,000 while all other full-time and part-time employees will get $500. The funding will come from the general fund.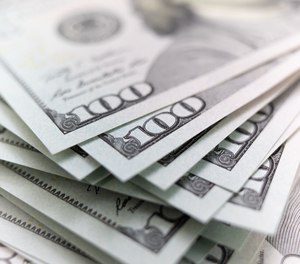 Council members Ritchie Nordstrom and Lance Lehmann opposed the measure.
Council member Jason Salamun brought up the COVID-19 bonuses for public safety employees on July 14 after the council received a letter from the police and fire chiefs.
"We've already said and we'll say it again, it's not enough, but I do hope it at least shows the sacrifices you make on a day-to-day basis," Salamun said at Monday night's meeting. "It is not lost on us what you do for our community and the sacrifices that you make."
Nordstrom asked if it'd be better to use funds the city is receiving from the American Rescue Plan Act. The city has received about $6 million so far of an expected $13 million in the federal funds.
The Council, on a 5-3 vote, extended the Vision Fund application timeline by a month. Applications now will be accepted through Aug. 20. Recommendations for Vision Fund projects will be presented to the council in December.
Council member Bill Evans requested the extension, saying he is working on a "world-class" project with an East Coast company for the 50th anniversary of the 1972 flood. Evans said the company is backlogged with projects due to the pandemic.
Sumption said 27 Vision Fund applications have been submitted.
Council members Pat Jones, Darla Drew and Salamun voted to not extend the application period.
The council also approved unanimously to return to Public Works, and Legal and Finance committee meetings in 30 days. The council approved "working sessions" in November 2020 for a year-long trial to replace those committee meetings
The council also approved the first reading of the animal ordinance, which adds definitions for pet stores, groomers and pet day cares, and separates each business from kennels. Each business would need a separate license.
Ordinances require two readings before they're made effective. The second reading would be Aug. 16.
The council also voted 8-0 to establish an ad hoc committee to study the issues of video lottery licensing policies. The committee will includes Council members John Roberts, Laura Armstrong and Ron Weifenbach; two current license holders; two citizens at large; the Finance Director and the Community Development Director. The group would be advised by the City Attorney's Office.
The group will report back to the council with a recommendation on Oct. 4.
Roberts and Armstrong were absent from Monday's meeting.
___
(c)2021 Rapid City Journal, S.D.
McClatchy-Tribune News Service