Authorities say woman staged her own fall from cliff, disappearance after massive 2-day search
The woman was found hiding in a closet in her home after dozens of rescue personnel searched for her
---
Rick Steelhammer
The Charleston Gazette, W.Va.
RALEIGH COUNTY, W.Va. — A Raleigh County woman facing sentencing of up to 10 years in prison and a $250,000 fine for health care fraud in U.S. District Court later this month now faces additional charges for allegedly faking a fall off Grandview Overlook in the New River Gorge on Sunday, triggering an intensive two-day search.
Julie M. Wheeler, 43, of Beaver, was arrested on Tuesday by West Virginia State Police who found her hiding in a closet in her home, U.S. Attorney Mike Stuart said on Wednesday. Also arrested on state charges related to making a false missing person's report was her husband, Rodney Wheeler.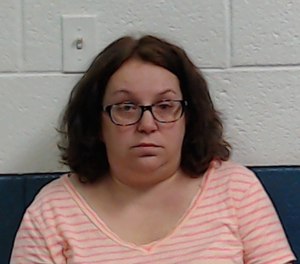 "It's hard to hide at home," Stuart commented after the arrests.
At dusk on Sunday, a call made to the Raleigh County 911 Center reported that Wheeler had fallen off the cliff at the Grandview Overlook. Reportedly, the woman had been attempting to retrieve an earring that had come to rest near the rim of the canyon. The overlook is perched at the highest clifftop site in the New River Gorge National River, towering 1,400 feet above the New River.
A search was launched on Sunday night and continued until Wheeler was found Tuesday afternoon. Dozens of rescue personnel were involved, including rappel and dive teams, police, sheriff's deputies, National Park Service rangers, volunteer firefighters, bloodhounds and their handlers, drone operators and a National Guard helicopter crew.
Searchers "utilized critical resources and risked their lives to try to save or recover the defendant from what was falsely reported to be an awful tragedy," Stuart said.
Personnel from the U.S. Attorney's office in Charleston are checking to see if any federal charges can be added to the state charges filed by State Police in arresting the couple. The Wheelers were arraigned early Wednesday and were to be placed on home confinement pending trial after posting $100,000 bond each.
Julie Wheeler, owner of JRW Homecare Support Services, pleaded guilty in February to federal health care fraud charges, for which she could be sentenced to up to 10 years in prison and be subject to up to $250,000 in fines. She could also be forced to make restitution of up to $470,000.
The guilty plea involves diverting to personal use money from the Veterans Administration's Spina Bifida Health Care Benefits Program, designed to pay for the treatment of Vietnam-era veterans' children suffering from the birth defect. Spina bifida can affect walking and other mobility issues as well as bowel or bladder control.
Wheeler had been hired to provide eight hours of daily care, including feeding, bathing, grooming and changing clothes, to a spina bifida patient to whom she was related, from October 2016 to April 2018, according to Stuart's office. Although Wheeler billed the VA its top rate of $736 per day during that period, she failed to work many of the hours for which she charged the agency, collecting several hundred thousand dollars of unearned compensation.
Wheeler's spina bifida patient has since died, according to Stuart's office.
Sentencing for the federal health care fraud charges has been scheduled for June 17.
———
©2020 The Charleston Gazette (Charleston, W.Va.)
McClatchy-Tribune News Service