Firefighters' courage, preparedness can help Japan recover
Disaster was immediately personal as I spent a week in June last year with the Tokyo Fire Department
---
Along with many other people around the world, I watched the news in horror last Friday as the island nation of Japan was struck by an earthquake and resulting tsunami.
For me, this tragic event was immediately personal, since I spent a week in June last year with several other U.S. chief officers — from Chicago, New York City, and Phoenix — as a guest of Tokyo Fire Chief Yuji Arai and his capable staff.
I also knew that, given the magnitude of the damage, many of my former colleagues with the Fairfax County, Va., Fire and Rescue Department would soon be on their way to Japan as part of the international urban search and rescue (USAR) response.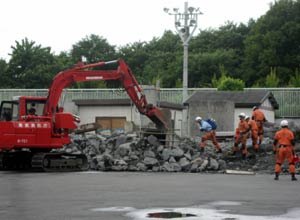 The Tokyo Fire Department (TFD) has 18,000 highly-trained and supremely capable firefighters; without exception, they are up to the monumental task facing their department, city, and country.
Everywhere we went in Tokyo we found well-disciplined, fit, and confident personnel who seemed to be training constantly. When we asked about safety issues that often face U.S. fire departments (e.g. seat belts, SCBA compliance, etc.), the firefighters couldn't understand why anyone wouldn't wear the required/provided safety equipment; to them, it just didn't make sense!
We also noted the great importance placed on public education and "rode," alongside a few hundred school-age children, in an earthquake simulator.
The TFD also relies on 16,000-plus volunteers, deployed throughout the community, to provide emergency service in their neighborhoods after disasters; akin to the U.S. Community Emergency Response Team (CERT) program.
There is no doubt in my mind that Japan will effectively respond to, and recover from, this epic disaster. As with any such event, a great deal of the credit will lie with the preparedness efforts and courage of the Tokyo Fire Department.