Atlanta fire captain suspended for going into house alone to rescue woman
Atlanta Fire Capt. Daniel Dwyer is set to be suspended for four days without pay for breaking protocol
---
By Laura French
ATLANTA — An Atlanta fire captain will be suspended without pay for entering a burning home alone in an effort to save a 95-year-old woman.
Atlanta Fire Capt. Daniel Dwyer was given a four-day suspension after going in to rescue resident Sally Skrine without his crewmembers last June, according to 11 Alive. Dwyer managed to carry Skrine from the building, but she later died from her injuries.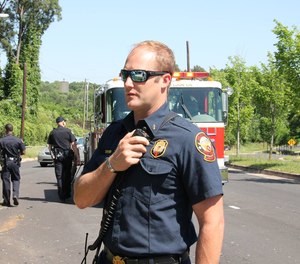 "You entered the structure without your crew members which is in immediate conflict with no freelancing, accountability and maintaining crew integrity," according to the suspension notice.
Dwyer is appealing the suspension, which prevents him from returning to work until Feb. 19.
Update: Atlanta Fire Chief Randall Slaughter has responded, telling the city's public safety committee that Capt. Daniel Dwyer's actions could have put other firefighters in danger. Read the story here.