Ill. suspect arrested after stealing fire department command vehicle
Police officers were forced to break the window to get the suspect out the car before arresting him
---
By FireRescue1 Staff 
BRIDGEVIEW, Ill. — Police recovered a stolen Bridgeview Fire Department vehicle and apprehended a suspect, who allegedly took the battalion's chief's command SUV.
The emergency vehicle was left idling in front of the firehouse, according to Patch. When the suspect, described as a white male in his 50s, saw there was no one in the SUV, he climbed inside and took off.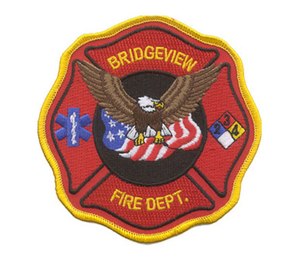 Chicago police and a CPD helicopter followed and eventually apprehended the suspect during a confrontation that forced police officers to break the window of the vehicle and remove the suspect from the SUV.