NY fire union responds to mayor's claim of 'alcohol-fueled hostile mob' at council meeting
Ogdensburg Professional Firefighters Local 1799 President Jason Bouchard said Mayor Jeffrey Skelly's comments were an attempt to smear the fire department
---
Thomas Graser
Watertown Daily Times, N.Y.
OGDENSBURG, N.Y. — Mayor Jeffrey M. Skelly sent a letter to media outlets Wednesday claiming the rowdiness at Monday night's City Council meeting, in which he ejected three people, was caused by drinking.
The meeting was punctuated throughout by jeers directed at City Council members and thunderous applause for anyone who spoke against the council.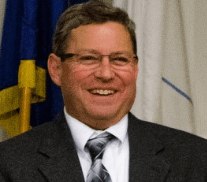 "The smell of alcohol was thick in the air coming from many of the so-called public servants who attended, and their actions, comments and body language throughout the meeting were a clear attempt on their part to intimidate, frighten and bully those of us elected to office," Mr. Skelly wrote.
Jason Bouchard, president of Ogdensburg Professional Firefighters Local 1799, said it was passion that fueled the atmosphere at the meeting. He also said Mr. Skelly's letter was an attempt to smear the fire department.
"After being silenced publicly, our members are passionate and certainly feel stifled by rulings that have come down," Mr. Bouchard said. "So I would say that 'alcohol-fueled' is an absolute mischaracterization. It was passion-fueled."
Mr. Skelly also said a city employee was assaulted before the meeting on the steps of City Hall.
"One off duty fireman even went so far as to physically assault a member of city staff, an incident that is now under investigation and charges are being considered," Mr. Skelly wrote. "The victim has sought medical attention."
City Manager Stephen P. Jellie confirmed there was an incident before the meeting outside City Hall where people were gathered because capacity for the council chambers had been reached and the doors locked.
Mr. Jellie would not comment further, citing the possibility of charges and an investigation.
Mr. Bouchard said outbursts at meetings have happened before without consequences.
"I know that our mayor had his own volatile statement less than a year ago in city chambers and was not asked to leave," Mr. Bouchard said.
Mr. Skelly was part of a raucous crowd at a meeting in 2019 during which then-Mayor Wayne Ashley broke his gavel while trying to gain control.
Mr. Skelly said in his letter he knows the cuts that have been made to city spending and proposed cuts are hard to take.
"The cuts we have made, and the cuts we are considering are not easy, and it is not unexpected that tempers might run high among those likely to be affected like our first responders," he wrote. "However, turning a public meeting into an alcohol-fueled hostile mob is unacceptable."
Mr. Bouchard said the members of the fire department are committed to the city.
"We are frustrated by being characterized as anything other than dedicated public servants," he said.
———
©2020 Watertown Daily Times (Watertown, N.Y.)
McClatchy-Tribune News Service