Teenage firefighter remains critical after mayday
Jeff Buck, 18, was injured when a porch collapsed and trapped him and two others in a burning house
---
Centre Daily Times
CLEARFIELD, Pa. — Lawrence Township firefighter Jeff Buck is still in critical condition at UPMC Altoona after a porch collapsed Tuesday, trapping him and two other responders in a burning house in Clearfield.
Buck is just 18, a senior at Clearfield Area High School, a kid who played trumpet in middle school and is already a veteran with the company even though he hasn't graduated yet.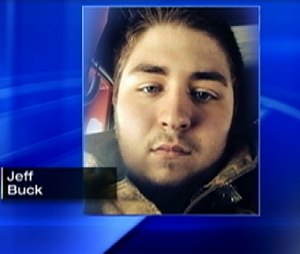 "I don't think a lot of people realize how really rare this is," said fire company spokesman Jeremy Ruffner.
Volunteer firefighters respond to crashes, blazing houses, wildfires and more, and thanks to training and coordination, generally walk away unharmed.
The last week, however, has been a bad week for emergency personnel. On Monday, a paramedic was killed while responding to an accident in Cambria County. Almost exactly 24 hours later, crews from multiple counties were responding to the Clearfield fire where Buck was injured.
"We are all still a little in shock," said Ruffner. "We're just hoping his condition improves. We don't want to give a false sense of hope."
Fundraising for the family is being planned, but Ruffner said most things are still in the planning stages.
A GoFundMe page with a $5,000 goal raised $2,855 by 4:30 p.m. Wednesday with some donations coming from as far away as San Diego.
Meanwhile, others realize that some of those hardest hit by Buck's injury are his fellow firefighters.
"The public outpouring to our fire company has been remarkable. We appreciate the community support," said Ruffner.
Copyright 2015 Centre Daily Times
All Rights Reserved