On the line: First-hand accounts of the devastating summer of 2018 wildfires
Firefighters on the line in California and Oregon, who are "saving a lot, but losing a lot at the same time," speak with FireRescue1 Executive Editor Marc Bashoor
---
To try and grasp the real humanity of the wildfires, I wanted to talk to people on the front lines – from fire chiefs and firefighters, to community volunteers. We're grateful for these responders, for their efforts to help the communities affected, and for the time they took to share their experiences, and to Chris Baker, western volunteer advocate director for the NFFF, who was instrumental in helping facilitate most of these interviews.
Our support is with the families, friends and colleagues of the firefighters who have lost their lives fighting these wildfires.
Catastrophic. Epic. Historic. Unprecedented. Cataclysmic. We've heard all these adjectives describing the 2018 wildfire season in the western United States. California, in particular, is quite literally under fire and smoke. In an effort to understand what these communities and our brother and sister firefighters are enduring, I've reached out to some of the firefighters facing these fires in California and Oregon.
In this article, we won't try to quantify the costs or the acreage, and we will merely brush over the causes and remedies. Through the first-hand interviews, you'll see the human aspect, gaining a better understanding of the enduring effects on everyone involved.
Where wildfire containment currently stands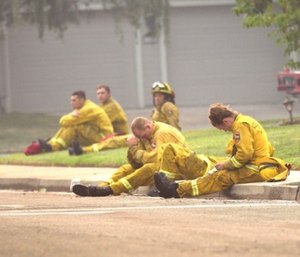 The Carr, Ferguson, Holy, Taylor Creek, Klondike and Mendocino Complex fires are just a few of those impacting the region. Most of the 53-plus fires in the western United States continue to burn with varying degrees of containment. While California is taking the brunt of the damage, fatalities and fires, the destruction spreads over many states.
The facts and records associated with these fires are very fluid, changing daily. The following figures were current as of this writing.
At over 350,000 acres total, the Mendocino Complex fire has become the largest wildfire in California state history. This fire encompasses two distinct operations areas, the Ranch Fire and the River Fire.
At almost 200,000 acres, the Carr Fire has been the most destructive California fire to date, and is approximately 62 percent contained. The Carr Fire began on July 26 at approximately 7:30 p.m., prompting extended mandatory evacuations in several counties. The towns of French Gulch, Keswick, Old Shasta, Happy Valley, Igo, Ono and the city of Redding have been devastated as the fire left the wildland-urban interface (WUI) and moved downtown. In those locations alone, more than 1,500 structures have been lost (over 1,000 of those being homes). This fire is the area where four of our fire service workers have lost their lives, along with four civilians.
The Ferguson Fire – at over 95,000 acres – is nearly 86 percent contained. Fortunately, this fire in Northern California has been in largely undeveloped and unoccupied territory, stretching into Yosemite National Park. The park has been closed for two weeks, but officials hope to have it open soon.
The Taylor Creek Fire (over 43,000 acres) and the Klondike Fire (over 38,000 acres) in Oregon continue to burn with minimal containment. Firefighters have focused on saving thousands of homes in these locations.
One of the smaller fires, the Holy Fire, has consumed over 21,000 acres and has destroyed a dozen structures, with only 10 percent containment. Some of the evacuation orders originally ordered for this fire have been lifted.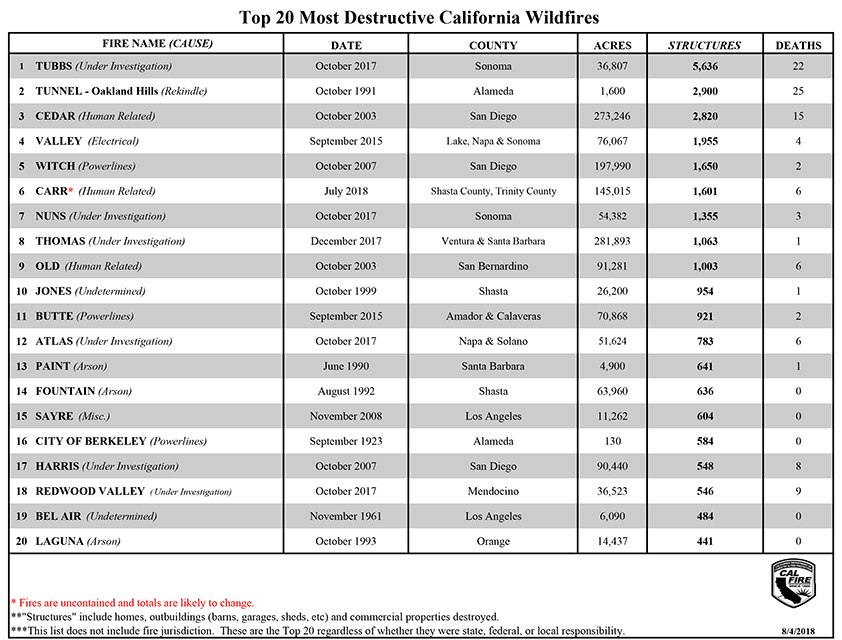 An analysis of the top 20 most destructive fires shows that after a relatively quiet 2016 season, 2017 ramped up quickly with five of the 20 most destructive fires occurring during the 2017 season.
Unfortunately, the early 2018 season may be eclipsing 2017 already. In fact, some are suggesting that the new norm may mean the season is now a year-long continuous cycle instead of a season.
From the front lines of the wildfires
We're grateful to the following individuals who took the time to share their first-hand experiences on the lines.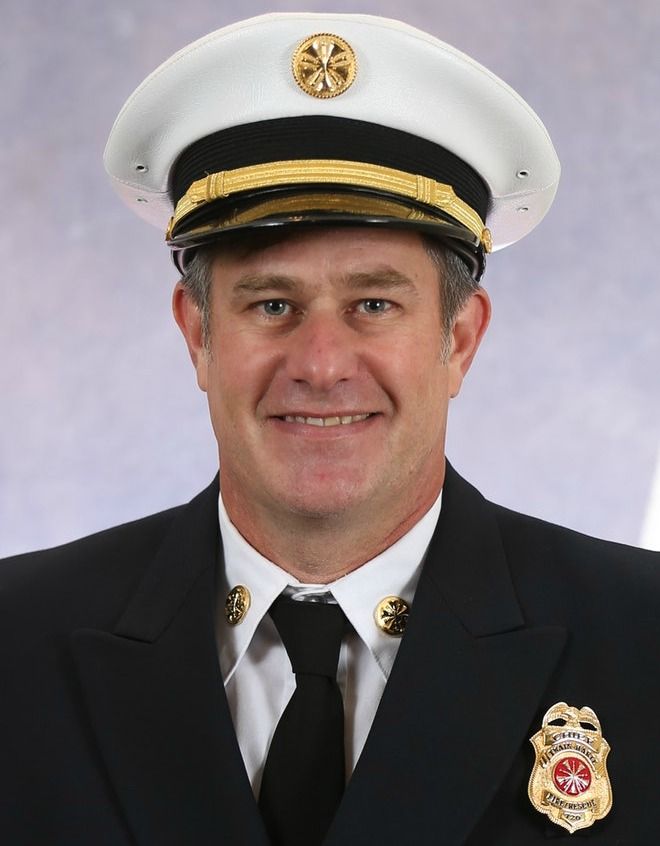 Todd McNeal, chief, Twain Harte (Calif.) Fire Department
Days on the line: 30
Chief McNeal has spent over 30 days working the Carr Fire, amongst others. His department sits on the western slopes of the Sierra Nevada Mountains at Yosemite National Park. At the Carr Fire, McNeal was called to assist with UAV deployment for myriad planning, recovery and emergency tasks in the City of Redding, California.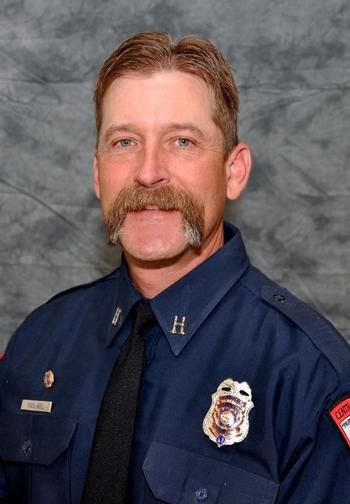 Todd Abel, battalion chief, Central Arizona Fire and Medical Authority
Days on the line: 14
Abel serves as the operations section chief for the Type I Incident Management Team working the Taylor Creek and Klondike fires, which collectively have consumed over 80,000 acres in southern Oregon. Firefighters are largely focusing their efforts directly on protecting the thousands of homes actively threatened. Over 1,800 firefighters are working these two scenes, including fire service participation from Oklahoma, North Carolina, Oregon, Arizona and other states, as well as firefighters from Australia and New Zealand.

Zachary (Zach) Hollister, captain, CAL FIRE  
Days on the line: 30
Hollister has been working as an engine operator assigned to Strike-Team 9220, arriving within two hours of the Carr Fire's emergence. A lifelong resident of Shasta County, Hollister shares the recurring nightmare these firefighters are experiencing, "saving a lot, while losing a lot at the same time."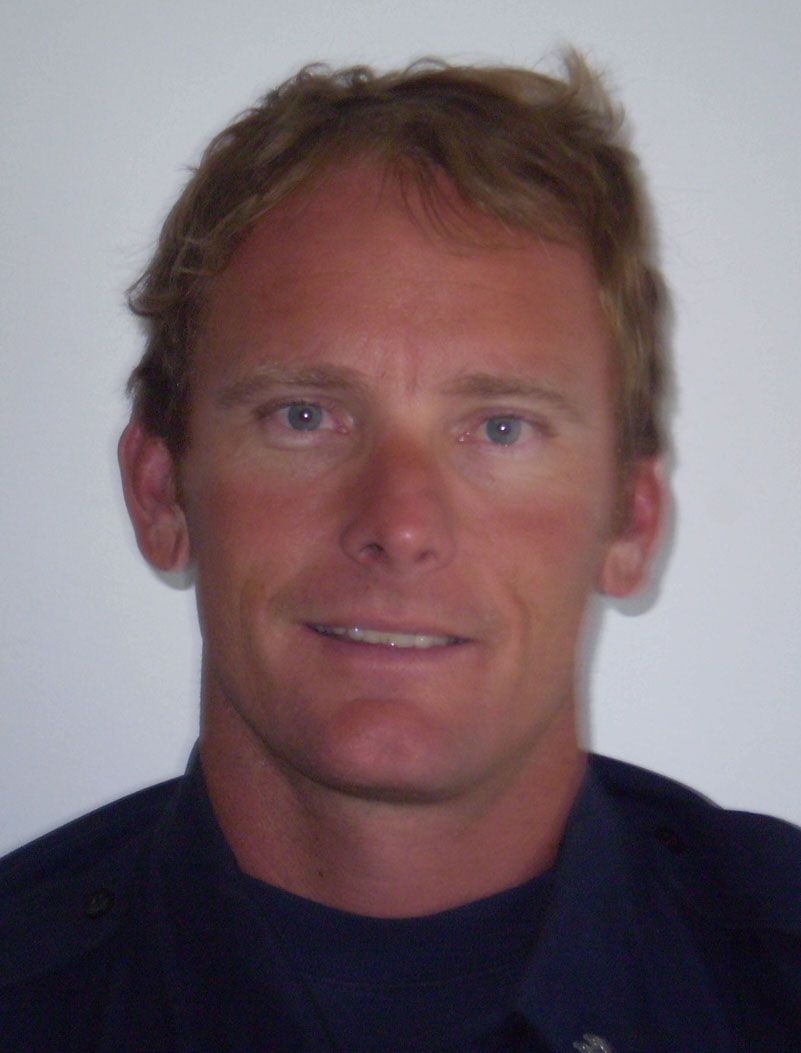 Shawn Raley, captain, CAL FIRE
Days on the line: 21
Raley was assigned as a contingency supervisor within Branch IV of the Carr Fire. He left camp with no assigned assets (a common occurrence). He spent the morning scouting the area to develop his strategy to achieve tactical objectives. By mid-morning, he was assigned five dozers (critical keys to this firefight). Raley's experience documents a hair-raising effort through the edge of a firestorm that likely almost took his life and the lives of two evacuees he had with him.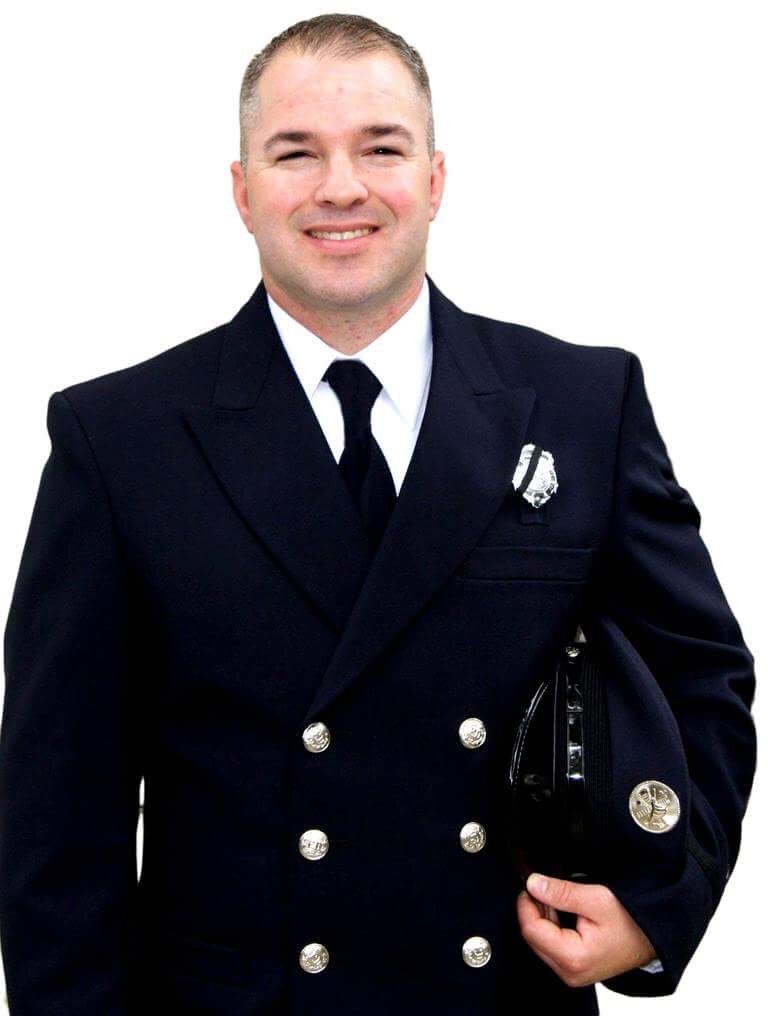 Chris Baker, NFFF western volunteer advocate manager
Baker is a Shasta County resident and attended Shasta College with Inspector Jeremy Stoke, who was killed in the Carr Fire. Baker has held various positions in the fire service and currently instructs fire service programs. He has not only been assisting affected families, but also helping bridge the gap between the wildland firefighting community and the structural firefighting community. NFFF advocates represent their region in promoting and spreading awareness of firefighter life safety initiatives.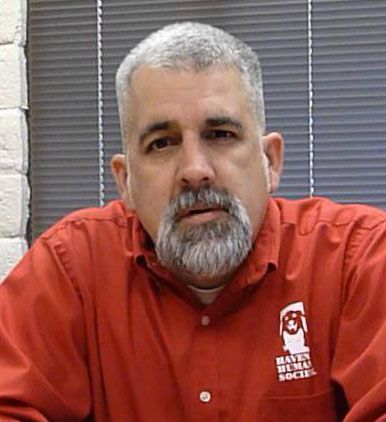 Mark Storrey, CEO, Haven Humane Society
Storrey, along with hundreds of other volunteers, worked tirelessly to control the chaos unfolding all around them just south of Redding, California, setting up additional shelters for displaced pets and livestock. These efforts, like so many others, would be crucial to successful outcomes with pets, livestock and other animals throughout the events.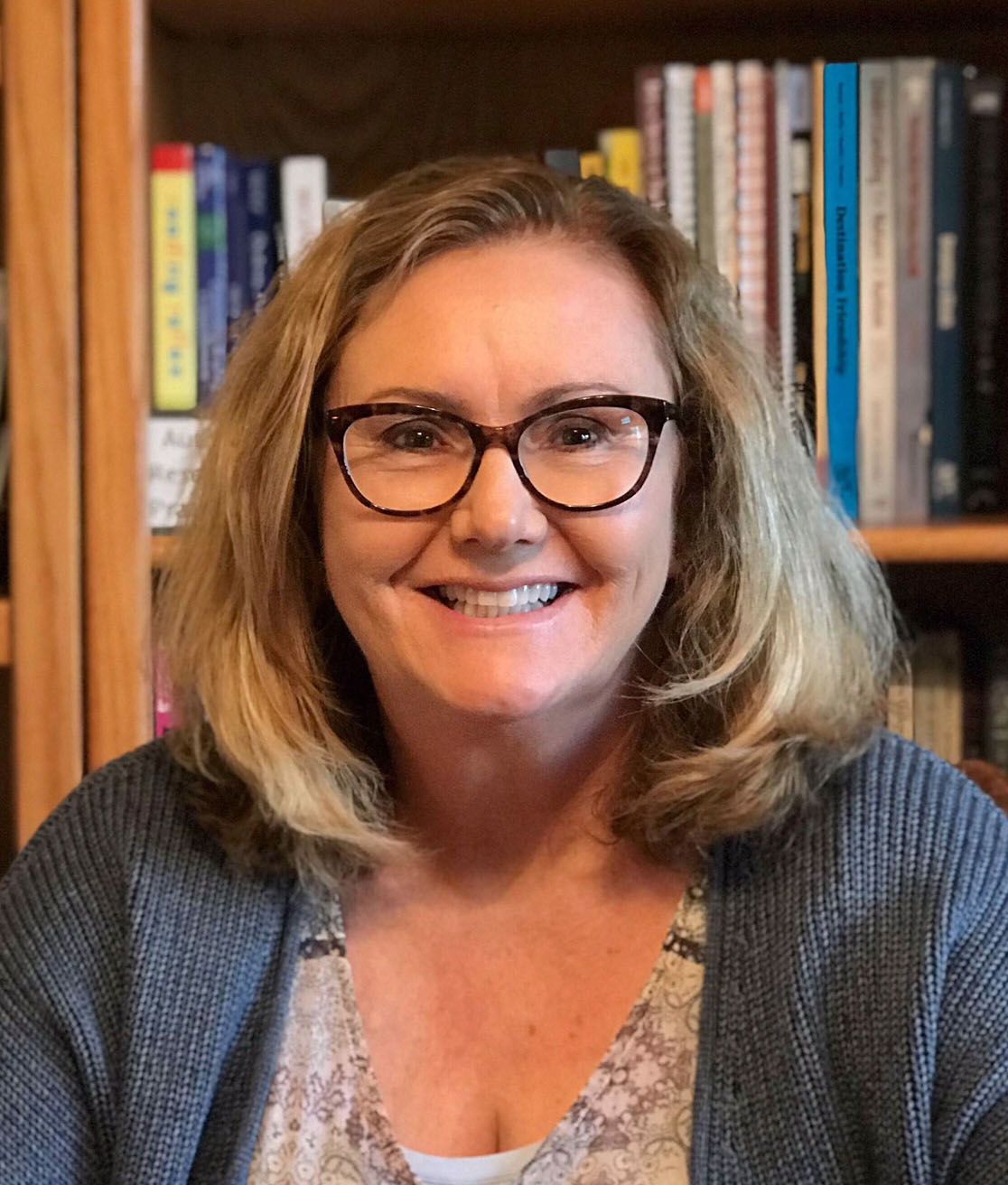 Darcy Thompson, volunteer, Haven Humane Society
A resident of Redding, California, Thompson recalls the super-human efforts firefighters made to save her community during the firefight, while she and other volunteers raced to shelter and help care for the displaced pets.
Night-shift objectives
When I spoke to Central Arizona Fire and Medical Authority Battalion Chief Todd Abel, he was on day 12 of his 14-day deployment, looking forward to a few days back home in Arizona, before reporting back for another 14-day assignment. Serving as the night shift operations section chief, Chief Abel shared what he describes as a typical night shift on the line.
The Taylor Creek and Klondike fires in Oregon are being run by a single Type I team. The main camp for the Taylor Creek Fire is housed at the Merlin Middle School, while the Klondike spike camp is a tent camp, closer to that scene. Each camp is the closest thing these firefighters have to a fully functional city during their time on the firelines.
The shift begins with an operational briefing for the nearly 300 firefighters working under Abel's section. Completed at the main camp, the 1700 briefing is fed live via video to the Klondike camp, so that each of the four direct-report supervisors and their teams have a common operating picture.
After receiving their briefing and objectives, the firefighters mount-up for the trek to their firelines, where they will operate for the next 14 hours or so. The federal wildland firefighting rules dictate the total time firefighters can spend out, including travel, is no more than 16 hours, followed by at least an 8-hour break.
While firefighters are out, Chief Abel visits each site and works the front line with crew supervisors, making sure objectives and needs are being met. As they defend homes and fires move on, firefighters set up pits/pumps and sprinkler systems to further protect homes so the firefighters can move to more vulnerable areas.
Much time is spent at night with back-fires, working under the somewhat higher humidity of darkness in an attempt to better position the day crews for success. It is amazing to listen to the intensity and amount of work going into this firefight and realize to date, at these two fires, there have been no fatalities and no time-lost injuries to firefighters or civilians.
Community support for firefighters on the line
Firefighters return to camp by 0930, when they are fed and taken to cooling centers where they will also rest, and hopefully shower. The cooling centers are usually other schools or community buildings; mind you there are no beds – firefighters are sleeping on the floors of classrooms and hallways, wherever they can find comfort. A new wrinkle is complicating the situation as schools begin reopening for the student school year. In the urgency to restore some community sense of normalcy, most schools are slated to reopen on time.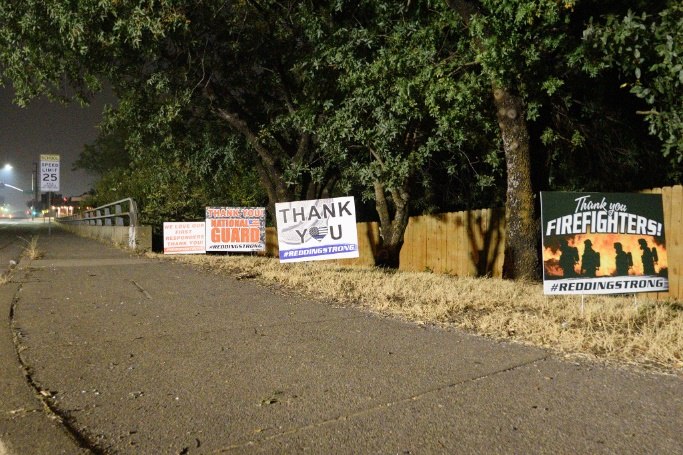 When discussing mental health and stressors on these fires, Abel explained that each incident management team has a human resources specialist assigned to the team, ensuring that any service necessary for the wellbeing of firefighters is provided.
The community has embraced these firefighters and has become their surrogate families – a church provides meals on a continuous basis; "thank you" signs and banners stretch across bridges, fences and trees; and local folks offer their prayers and support. The firefighters certainly appreciate the compassion and friendliness, however, they all look forward to going home.
The Carr fire and the firenado
In one of his assignments, Twain Harte (Calif.) Fire Department Chief Todd McNeal and staff were assisting with the Redding investigation of the triple civilian fatality (a woman and her two great-grandchildren). They were using a UAV to help document the scene while the grandfather told his story. He had left the family for a short trip to the store for supplies, sure he had enough time to get back and take care of the family. He didn't have any air conditioning in his truck, so on this hot day, he encouraged the family to stay inside and wait for his return.
While he was gone, the grandkids called and told him, "The sky is on fire; it's not on the ground; the sky is on fire." That would be the last conversation he would have with his family.
Sensing danger, the great-grandmother called 911 when the fire in the sky drew closer. A brand new 21-year-old dispatcher took the call. The grandmother pleaded for advice and help while the dispatcher remained on the phone, trying to reassure and calm her until the end. The dispatcher would be the last person she spoke to before the fire overtook them.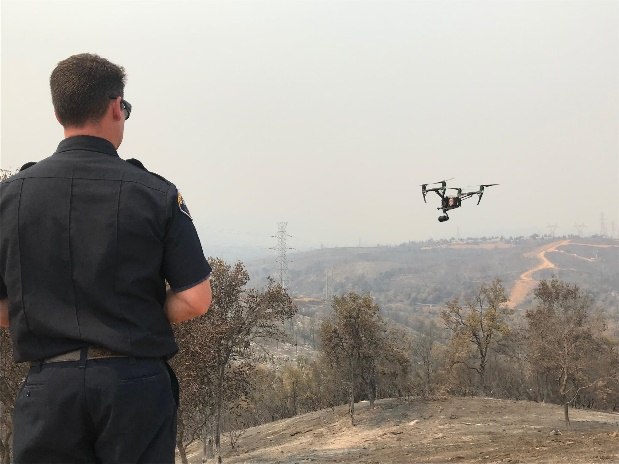 The Carr Fire raced through the hills, jumped the Sacramento River and leveled much in its path, taking the lives of the grandmother and grandchildren. Their mobile home and everything around it was consumed in a firestorm described in biblical terms. The grandfather returned to an incomprehensible scene.
The related tragedy is that while the grandfather had gone for supplies, Fire Inspector Jeremy Stoke was working to evacuate homes in that neighborhood, in the path of the Redding fire. Inspector Stoke was overcome by the firenado, which physically picked up his vehicle and most likely ejected him as the high-velocity cone sucked his vehicle into a spin most of us can only imagine.
The 7.5-mile high "largest documented fire whirl" in California history took the life of veteran firefighter Jeremy Stoke.
An analysis by the National Weather Service shows a "fire whirl" equivalent to an EF3 tornado grew out of the initial fire load. Look closely at the images that show tornado-like devastation, including the twisted piping around a tree. Where traditional wildfire conditions would normally leave soot-covered ground and charred stumps, trees are twisted off and the ground-cover appears clear-cut, almost desert-like.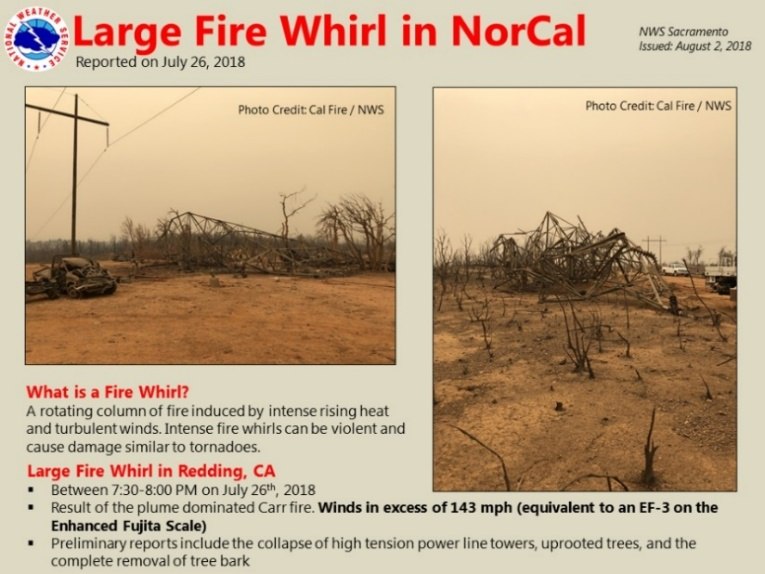 Inspector Stoke would be the first fire department member to die in the Carr Fire. His younger brother Seth posted on Facebook: "My big brother Jeremy Stoke was the firefighter killed last night on the fire. He is one of the best men I have ever known. I only hope that I can one day fill shoes as heroic and honorable as his and make him proud."
The Redding (Calif.) Fire Department is a career department with 75 employees. On July 2, a short 24 days before the fire season would begin in earnest, and unrelated to the fires, Redding Chief Gerry Gray suddenly and unexpectedly passed away. Deputy Chief Cullen Kreider stepped up to fill the void and was quickly confronted with not only Chief Gray's funeral, but also the Carr Fire, multiple civilian fatalities and the line-of-duty death of Stoke. Additionally, a private dozer operator hired to build fire breaks perished in the Carr fire.
It is never easy to deal with an LODD, yet the complexity and the capacity to maintain mental/mission focus must have been enormous for these folks during this time. The Carr Fire was so explosive, that firefighters weren't fighting the fire, they were trying to survive and help their communities survive by helping people evacuate. Stoke died while he was in the process of prompting others to evacuate.
It's difficult to fulfill the mission of the National Fallen Firefighter Foundation on a good day. It's even more difficult to consider fulfilling that mission when it's a close friend and coworker that has died. Chris Baker, NFFF western volunteer advocate manager, attended Shasta College and was personal friends with Stoke. They instructed classes together and shared a passion for teaching, sharing lessons learned, and bringing new techniques to the classroom and the field. Stoke continuously traveled, taking and delivering classes, bringing back information and programs to his hometown of Redding.
As an inspector, Stoke was also a sworn police officer with a Redding Police Department partner. While actively involved in fire code enforcement, training and basically everything fire, he was also active in his son's little league.
"Jeremy was friends with everybody, contributed everywhere and always had a smile," Baker said.
Baker, along with the Redding Fire Department and the International Association of Fire Fighters (IAFF), have been helping Stoke's family. The constant drumbeat of death and destruction is tough to face. In honor of Stoke, Baker has been and will continue to deliver the NFFF Everyone Goes Home programs everywhere he can, because "that's what Jeremy would do."
The department, with significant help, continues to move forward, grieving their recently departed chief, and now Stoke, while continuing to face everyday call volumes, including the Carr monster. 
Firefight, sleep, repeat
CAL FIRE Captain Zachary Hollister is a lifelong Shasta County resident. He's working for 30 days at a time, his shifts not held to the same federal wildland standard. In the immediate aftermath of the firenado, he met with Redding firefighters who advised that Stoke was missing. Hollister, like others I spoke with, crossed paths with Stoke through classes and studies. As heart-wrenching as the outcome was, Hollister and the others pushed on to evacuate Redding and protect what they could.
Hollister described a typical shift as firefight, restock, sleep, eat, repeat. He indicated there was "never relaxation of the mind, we were in a constant state of mental fatigue. Worrying about our crews was a marathon." He and his crew were repeatedly chased off of ridge tops by encroaching fire – "it just never stopped," he said, as the crews tried to figure out how to best "eat this elephant."
I sensed a tremendous amount of angst in Captain Hollister's voice – angst for his and his crews' families, angst for friends who lost their homes, angst for the mental wellbeing of everyone involved. Like many, he shed tears at Stoke's funeral, knowing his friend was gone. Thankfully, there was downtime when Hollister's children could visit – a shot in the arm boosting everyone's spirits.

"This was so large and so encompassing, every day was a new fire – a large threat shift after shift, after shift, after shift," traveling to Lewiston after Redding, Hollister said. "It will take me a while to process this – my heart is heavy for everyone else, the community, the Redding Fire Department. We are working a nightmare, saving a lot, but losing a lot at the same time."
Within seconds of death
CAL FIRE Captain Shawn Raley's mission has primarily been to coordinate the dozer operation in defense of Redding, using his assigned assets to create breaks and defensible spaces. His time has been spent between the two major locations the dozers were operating, while also evaluating communities in between and ahead, radioing his needs and observations to base camp. He told me about his brush with death fighting this fire.
By 6 p.m., most of the dozer-tactical objectives had been met, however, fire conditions were rapidly changing for the worse. From Raley's vantage point, he was able to see the fire quickly approaching Redding, and he radioed command to request they initiate a mandatory evacuation for the Sunset Terrace neighborhood.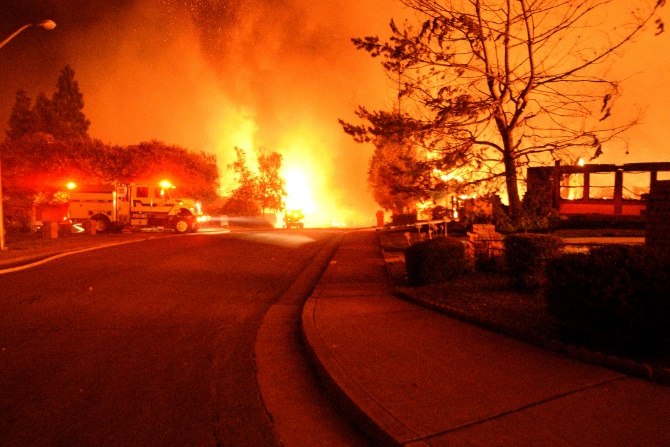 While assessing conditions in the Land Park subdivision, Raley ensured everyone was out, including one elderly couple frantically trying to collect their valuables. He continued to the Stanford Hills subdivision, where, in near zero visibility, he encountered a family in their vehicle. The father asked if his wife and daughter could ride out with Raley who obliged and led the family toward the entrance. Here's how he described the scene:
"As I was leaving the subdivision, approximately 50 percent of the homes were on fire. As I turned the corner, the conditions were extremely smoky. I slowly drove north, with visibility generally less than 10 feet. After I made it approximately 60 to 75 feet past P2421 [prevention officer], my vehicle began to shake violently; embers and debris were slamming into the passenger side of the vehicle. I really had no idea what was happening. The intensity of the debris increased, and simultaneously, both the windows blew out of the passenger side rear cab and camper shell of my truck. Embers and debris were entering the vehicle. I laid down across the console of the vehicle and my passengers laid down across the rear seats. My vehicle left the roadway. At this point, with no windows, I was afraid we were going to get hit by a fire front. So I tried to locate the road surface, and was successful."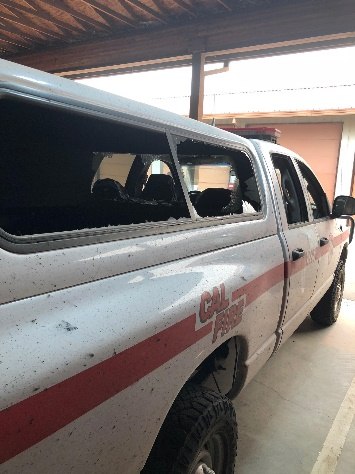 Raley was able to get the family to clean air and was instrumental in saving their lives. Miraculously, the father was able to follow Raley out of the subdivision, also with blown-out windows.
"I've had a lot of close calls in my 24-year career, but nothing like this," Raley said "I was always able to get myself out and never really feel like 'this might be the end.'"
Wildfires: The human toll
It's hard to fathom the real human toll these wildfires effect, unless and until it involves you or you live through it. From Hotshot Firefighter Brian Hughes perishing in the Ferguson Fire, to Utah Battalion Chief Matt Burchett killed in the Mendocino Complex Fire, to the two dozer operators, and Inspector Jeremy Stoke perishing in the Carr Fire, the fire service toll has been high. There have been at least eight fatalities attributed to the Carr Fire, including the three fire service-related.
Unfortunately, the human toll expands well beyond fatalities, and deeply affects the psyche at every level of our response system. Thousands of people are effectively homeless (42,000 alone due to the Carr Fire) while the fires continue to consume much in their paths.
At least 10 CAL FIRE and three Redding firefighters lost their homes. Another 40 hospital staff were displaced. In the town of Whiskey Town Lake, at least 10 National Park Service employees lost their homes. There have been reports that there are only two structures remaining in the town of Keswick. These are all folks who have kept pressing forward to see a brighter day in Redding and elsewhere.
A community effort to protect all life
Humans aren't the only living creatures suffering the wrath of the wildfires. There have been moving stories and videos of animal control and law enforcement officers running to evacuate animals from shelters in the fires' paths. Many human shelters don't accept animals. Make sure animal shelters are a part of your disaster preplan, and that you have the resources in place to transport and assist where possible.
Mark Storrey is the CEO of the Haven Humane Society (HHS), just south of Redding, Calif. Storrey took some time to reflect on their experiences as the fire roared toward them, then away, then toward, and back again.
The HHS facility normally has capacity for 300 animals. The facility was near capacity when the disaster struck and over 40,000 people were forced to evacuate. As the fire turned in the shelter's general direction, an evacuation plan was put into effect. A local outlet mall opened six available/empty stores with over 20,000 square feet for use as emergency pet shelters. On top of the fire conditions, the logistical nightmare facing these folks was immense: setting up cages, providing food and exercise for the pets, security and generally keeping the pet peace.
With the assistance of the Shasta County Sheriff's Office, Storrey activated the use of the North Valley Animal Disaster Group, Red Rover Responders, Mad Dog Rescue and the California Veterinary Medical Reserve Corps. He describes "controlled chaos," especially as the existing shelter filled, requiring an alternative shelter. With hundreds of volunteers, valiant efforts took place to secure and house 623 cats, dogs, lizards and birds, as well as a pot-bellied pig. The agricultural community helped move farm animals to arenas, rodeo rings and fairgrounds, saving countless horses, goats, sheep, chickens and other livestock.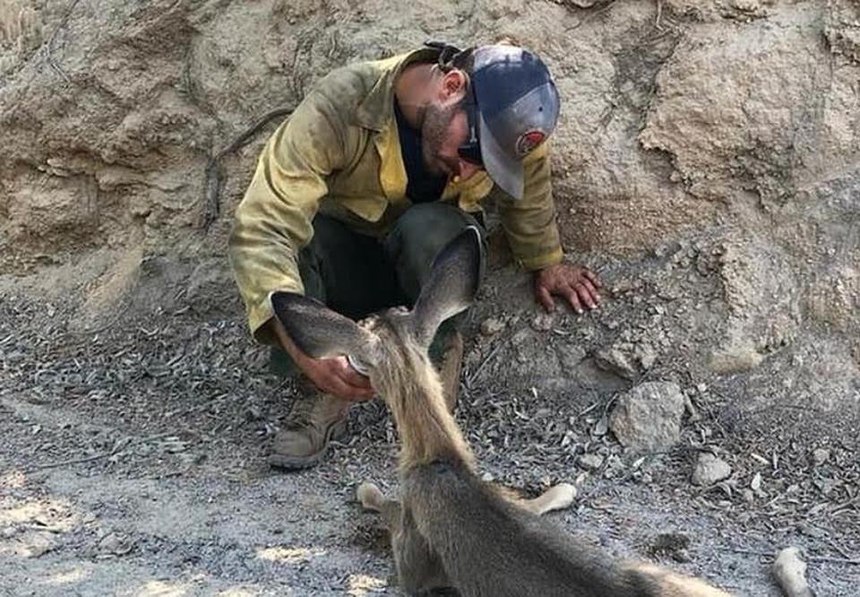 The Tony Larusso Animal Rescue Foundation in Walnut Creek, California, took custody of 93 existing adoptable animals from the Haven facility. During our call, Storrey reported that some of the pets have already been placed in new homes.
He recalled how CAL FIRE folks found a badly burned Siamese kitten. With severe burns to her feet, eyes and nose, her prognosis was poor at best. Staff named the kitten Small Fry, and through the efforts of the firefighters and amazing veterinary care, Small Fry is alive and progressing well today.
Another cat, Vulcan, was found badly burned and seemingly near death while responders were scouting a neighborhood. They had to cut a tree and finagle through tight spots to finally recover the feline, who I am happy to report is also now recovering well. These were two sorely needed small miracles in the midst of so much tragedy. Storrey notes many other community good deeds are now lasting memories for him from this incident.
According to Storrey, the volunteers were instrumental – helping locate and care for the animals, putting cages together, exercising and feeding animals, cleaning up, doing laundry and completing any task necessary. A retired Los Angeles City firefighter friend who "just wanted to help" showed up at the shelter and acted as Storrey's chauffeur, so he could conduct business safely while on the road.
Understanding his own house was in the direct line of fire, Storrey passed along his gratitude to all of the responding organizations, and especially the community, for "coming together for a common cause, just getting things done."
Fire in the sky
As firefighters struggled to stay in front of this fire, they coordinated evacuation efforts in the Redding and other communities as home after home burned. The community was under siege, and the firefighters were their last line of defense. At some points, running was the only available action, as fire rained down from above.
"That was the most terrifying thing to see – horrific – fire up high in the sky," Darcy Thompson, a retired educational specialist recounted.
Thompson continues to provide educational services to families in the Redding area. At least one of her clients lost everything in the firestorm. "Their house was reduced to white ash, completely incinerated, leaving nothing but the brick chimney," she said. Three teachers from Turtle Bay School lost their homes to the fire, yet those teachers, with the support of the community, were in the classroom a couple days later, setting up and getting ready for school to open. A sense of normalcy will be important for the children, and the community.
Thompson and her husband (a former firefighter and current intensive care nurse) worked with volunteers, some who had driven hours to help out – new neighbors brought together in crisis – to assist residents and the elderly. The neighbors-helping-neighbors theme proliferated as the community came together and helped raise funds for the funeral of the 82-year-old dozer operator who perished during the fire – a Lake Tahoe resident with family in Redding.
At the Redding marina, firefighters took the time to push all of the trailered boats, big and small, into the center of the large parking lot. The parking lot served as a good defensible space – all of the boats were saved. Thompson said when she returned from her evacuation and saw the boats, it was "the first time I cried during the whole event. To know that the firefighters took the time to push the boats to safety was gratifying considering how many other pressing priorities they had."
The year-round wildfire season: A new normal
The discernable fire season has been increasing in severity, with 2018 shaping up as the worst ever. What was a 3-month fire season in California is essentially no longer a season, but the new normal, all the time year-round fire season.
I don't solely subscribe to the notion that the worsening conditions are simply the course of nature. While forest fires can be an important tool in the cycle of health and life in the forest, the progressively worsening conditions are symptomatic of much more.
Years of drought, and the lack of solid and sustainable land management programs, lead to excessive fuel loads, quickly producing cataclysmic changes in fire conditions. Conversely, a really wet season results in lots of new growth, that quickly dries in the dry season. "There has been a fundamental change in the interaction between humans and our wilderness. The fire service has embraced the WUI, yet the firenado (fueled by excessive debris) overrode the urban interface plan and brought fire from the interface to downtown," said Chief McNeal. "We had nothing to fight that, and I don't see us having something to fight that."
In a sad set of circumstances, the memorial service for Jeremy Stoke had to be shortened and curtailed due to worsening conditions. As quoted at the funeral, "fire doesn't discriminate," and unfortunately, a lot of firefighters and others haven't had time to grieve.
At least two arrests have been made in the investigation of at least 10 fires alleged to be arson. We can only hope anyone guilty of arson is prosecuted to the fullest extent of the law.
The wildfires leave in their wake a need for human resource services. Firefighters, paramedics, forestry workers, moms, dads and kids – everyone – needs to grieve and process in their own way, but the community of Redding will need our collective support. Extinguishing the fire will be easy, compared to repairing the lifelong scars etched into the memories of those who lived through the firestorm. In some small way, I hope telling these folks' stories helps others talk and process what happened. 
It's beyond time for standardized land management practices to be followed at the federal, state, local and private level. Much of the devastation witnessed could have been minimized if programs were funded and processes were followed.
This is not a water supply issue; it is partially a best practice issue, and partially a nature issue. While we can't necessarily manage nature, we can sure manage nature's effects through sound leadership and implementation of best practice land management.
Chief McNeal is right when he says, "as a fire service, we have a new normal that we have to approach in new ways." Much like NIST and UL affected our global look at flow paths in buildings, I suspect we'll see new research and calls for change as a result of the 2018 wildfire season, which is no longer a season, but our new year-round normal.