FF accused of DWI, using fire truck to pull car out of ditch
Officials say the volunteer firefighter attached a fire hose to both vehicles in an attempt to dislodge the wreck
---
Jacqueline Derobertis
The Advocate, Baton Rouge, La.
LIVINGSTON, La. — A volunteer firefighter in Maurepas who also serves as a Baton Rouge firefighter was arrested in Livingston Parish after crashing his car into a ditch while intoxicated and trying to use a firetruck to remove it.
Officials with the Livingston Parish Sheriff's Office say Craig Dale Trippi Jr., of French Settlement, drove into a ditch and got stuck in the early hours of Saturday morning. He then walked to a nearby fire station where he used to work and was able to access equipment, said LPSO spokesperson Lori Steele. There, he found a firetruck, climbed in and drove to the scene of the crash, where he attempted to dislodge the wreck by attaching a fire hose to both vehicles.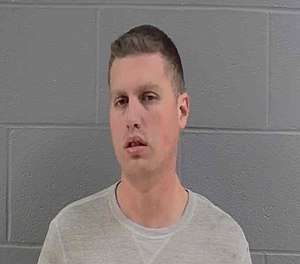 Trippi was arrested and booked into Livingston Parish Detention Center on one count of operating a vehicle while intoxicated and one count of unauthorized use of a motor vehicle. He has since bonded out.
In a prepared statement, Chief Danielle Lessard of Livingston Fire Protection District 9 in Maurepas said Trippi took a unit housed at Station 1 without permission and that the unit was damaged. She said Trippi is suspended pending an outcome of the investigation and had been on a personal leave of absence when the incident took place.
In Baton Rouge, Trippi will receive a five-day suspension without pay, per department policy, said BRFD spokesman Curt Monte. Trippi could possibly receive more once the criminal investigation is over. The department's investigation will continue after the criminal investigation is complete.
Trippi's lawyer, Amira Makke, said in a written response that she is currently investigating the facts of the case and may be able to provide a statement at a later date. She added her client is "innocent until proven guilty in a court of law."
———
©2020 The Advocate, Baton Rouge, La.
McClatchy-Tribune News Service