Ex-firefighter accused of arson, drunk driving fire truck
Officials say the man admitted to setting the fire and then attempting to fight the fire while intoxicated two months after quitting the department
---
By Laura French
SHAWANO, Wis. — A former firefighter is accused of arson, impersonating a peace officer, operating a vehicle without consent and multiple other charges after allegedly setting fire to his deceased uncle's home and commandeering a fire truck to put it out while drunk.
According to a criminal complaint, Corey A. Welch, 34, admitted to consuming as many as 10 beers on Feb. 29 before using a soda bottle full of diesel fuel to burn down his uncle's house, the Green Bay Press Gazette reported. Welch allegedly said he had gone to the home to search for $20,000 worth of gold nuggets he believed his uncle had hidden but was unable to find any.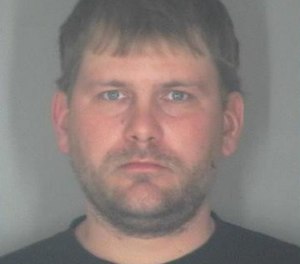 Officials claim Welch then went to the Mattoon Fire Department, where he used to work before resigning in January, and got into a fire truck intending to respond to the blaze he had just set. Welch reportedly told another firefighter, "I'm still going out on this call," and at least two other firefighters were in the truck as the former firefighter drove it to the scene, according to the criminal complaint.
A fire captain reported that Welch was wearing ill-fitting gear and no helmet, and that he smelled of alcohol and fell over at least eight times while attempting to help battle the blaze.  
Welch and an alleged accomplice, Bryan M. Wendler, 37, both face numerous felony charges. In addition to being party to arson, impersonating a peace officer and operating a vehicle without consent, Welch is also charged with two counts of second-degree recklessly endangering safety and misdemeanor disorderly conduct.
Welch's bond is set at $25,000.