Cincy firefighters to be equipped with ballistic vests
"This is just another layer of protection that firefighters can have to do their job," Cincinnati Firefighters Union Local 48 president Matt Alter said
---
By FireRescue1 Staff
CINCINNATI — Cincinnati firefighters will be equipped with ballistic vests by December, according to officials.
Cincinnati.com reported that all 855 members of the Cincinnati Fire Department will get a custom-fitted vest after asking for permission to purchase them nearly two years ago.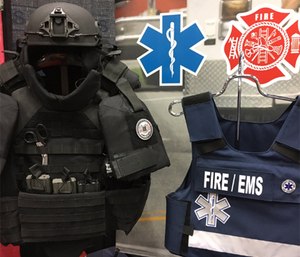 "This is just another layer of protection that firefighters can have to do their job," Cincinnati Firefighters Union Local 48 president Matt Alter said.
Alter added that the firefighters will use the vests on potentially dangerous calls, such as those involving shootings, stabbings and domestic violence. He said they are following suit of other big cities such as Chicago and Los Angeles.
Alter said he thinks the vests are the next progression of the fire service and will soon become an industry best-practice.