FF injured by fireworks aimed at first responders
Officials said the fireworks being set off by a crowd of about 40 people also caused damage to emergency vehicles
---
By Laura French
JACKSON, Tenn. — A Tennessee firefighter was injured by fireworks that were aimed at first responders by a crowd gathered at a fire scene. 
The Jackson Fire Department reported that a crowd of about 40 people had gathered near the scene of a dumpster fire, and began pointing "a significant amount of small and large mortar fireworks at the emergency personnel" from the fire and police departments.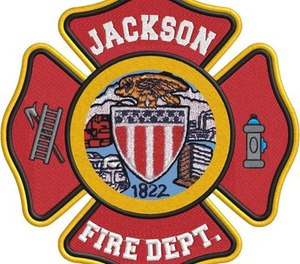 One firefighter sustained minor injuries in the "unprovoked attack," the fire department stated, and several emergency vehicles sustained damage that included small dents and a damaged windshield. 
The Jackson Police Department is investigating the incident as an assault on a public service official and is seeking the public's help identifying possible suspects in the attack or anyone who may have witnessed the incident. 
"Incidents such as this are very unique to our organization, our personal are respectful, helpful and always willing to give their all for the community; therefore, we cannot comprehend what prompted the violence against our firefighters," Jackson Fire Department Operations Chief Don Friddle said in a statement. "We will not and cannot tolerate this type of behavior toward those that give so much to protect our community."