Police: Mass. man assaults firefighter, pulls fire alarm multiple times
Anthony Michael Geyer, 28, was charged him with assault and battery, two counts of tampering with a fire alarm, interfering with a firefighter and disorderly conduct
---
By Norman Miller
MetroWest Daily News, Framingham, Mass.
FRAMINGHAM, Mass. — A Framingham man pulled several fire alarms at an Irving Street apartment on Tuesday and then poked a firefighter in the eye when he was questioned, authorities said Wednesday.
Police arrested Anthony Michael Geyer, 28, shortly after the 11:46 p.m. incident, prosecutor Bayley Weese said during Geyer's Framingham District Court arraignment on Wednesday.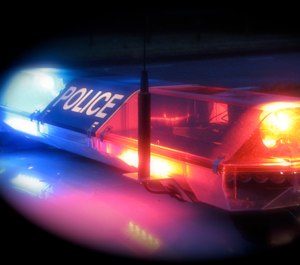 The fire department went to the Irving Street Apartments, which has 50 units, because an alarm was going off. The alarm, they discovered had been maliciously pulled, at least two to three times, the prosecutor said.
A resident said they got a video of the man who pulled the alarm, and firefighters found Geyer nearby. Firefighters questioned Geyer.
"He was very upset, and he began getting agitated and swung his arms around," Weese said.
While swinging his arm, he poked a firefighter in his right eye. The firefighter's eye was left swollen with scratches on his eyeball, the prosecutor said.
Police arrested Geyer, whose address was not available, and charged him with assault and battery causing injury to a firefighter, two counts of tampering with a fire alarm, interfering with a firefighter and disorderly conduct.
Weese asked Judge Matthew McGrath to revoke Geyer's bail on an open unarmed robbery charge from earlier this year. She also asked the judge to hold Geyer on $1,000 bail on the new case.
Geyer's lawyer, Justin Wing, argued for Geyer's release. He said Geyer was upset because he was being accused of something he didn't do and never intended to strike the firefighter.
"He accidentally touched the firefighter with an unlit cigarette," Wing said.
McGrath revoked Geyer's bail on the open case, holding him without bail for 90 days. McGrath also set Geyer's bail at $750 on the new case.
Geyer is due back in court next month for a pretrial conference.
———
©2019 MetroWest Daily News, Framingham, Mass.
McClatchy-Tribune News Service