NC firefighters protest for same benefits as police
Around 150 firefighters went to Raleigh to ask legislators to pass a bill they say is currently being blocked by a senator
---
By FireRescue1 Staff
RALEIGH, N.C. — Firefighters are urging lawmakers to pass a bill that would give them the same lifesaving benefits as police.
WSOCTV reported that around 150 firefighters went to Raleigh to ask legislators to pass House Bill 340, which would give firefighters what they need to pay their health insurance upon retirement.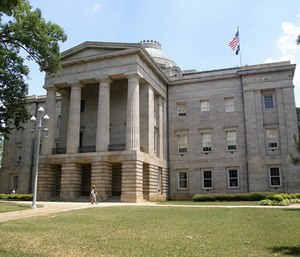 "Right now we have 55 and 60-year-olds running into burning buildings, and we need these guys to be able to retire and have health insurance," Professional Firefighters of North Caroline spokesperson Joshua Smith said. "We work the same calls with our brothers in law enforcement. The only difference is we have no gun to defend ourselves."
Senator Andy Wells, who controls a committee that the bill may have to pass through, said the bill will cost the state around $300 million, so it cannot yet be approved.
"Local governments are saying absolutely not until we have a funding mechanism involved," Wells said.
Smith said the extra money cities would have to pay would be worth it because fire departments will be able to replace older firefighters who have higher salaries and insurance rates.
Firefighters said that if the bill is not passed by Friday, it will die.