Family of bulldozer operator killed in wildfire sues Cal Fire
Robert Reagan was killed while battling the Soberanes Fire July 2016
---
By FireRescue1 Staff
MONTEREY COUNTY, Calif. — The family of a bulldozer operator who was killed while battling a massive wildfire last year has filed a wrongful death lawsuit against Cal Fire. 
Robert Reagan's widow and two children filed the lawsuit against Cal Fire earlier this month, seeking compensatory damages.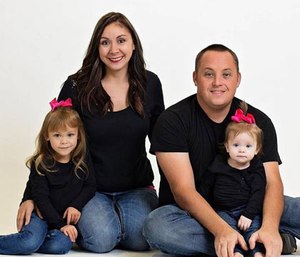 Reagan, 35 was killed July 26, 2016 when he was ejected from the bulldozer he was operating and was pinned to the ground after it tipped over. Reagan was helping battle the Soberanes Fire — the most expensive wildfire to date. More than 132,000 acres were burned during the Soberanes Fire, which was caused by an illegal campfire. 
The lawsuit alleges Cal Fire directed Reagan to an "unsafe place for a bulldozer to be," reported KQED. 
"Cal Fire negligently acted as a spotter concerning the operation of decedent's bulldozer," the lawsuit reads. "Cal Fire's personnel negligently supervised the operation of plaintiff's bulldozer."
Cal Fire has not yet released its full report on the incident, but stated in a preliminary report that Reagan died nearly instantly after being ejected from the bulldozer and pinned to the ground. 
The Occupational Safety and Health Association also issued five citations to the construction company that employed Reagan, and pointed to concerns on lack of employee training. Cal Fire and the U.S. Forest Service contracted the company to help battle the wildfire. 
A hearing is scheduled July 11.