NC officials rarely classify firefighter cancer deaths as in the line of duty
State legislation in recent years to expand firefighter death benefits and workers' compensation in cancer cases has died without floor votes
---
By Bruce Henderson
The Charlotte Observer 
CHARLOTTE, N.C. — When Charlotte firefighter Seth Tinsley died at 34 of brain cancer in 2016, his name went on the International Association of Fire Fighter's memorial in Colorado Springs, Colo., for those lost in the line of duty.
Tinsley's own state, however, made no connection between his 11 years of fire service and his early death.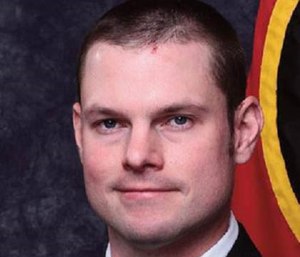 Growing medical evidence suggests it should. Federal studies show that firefighters, who are often engulfed in toxic substances at fire scenes, are more likely than the rest of us to be diagnosed with several forms of cancer, including brain cancer.
North Carolina allows $100,000 in death benefits to police fighters, firefighters and rescue squad members who are judged to have died in the line of duty. But the state Industrial Commission, which decides those cases, has awarded benefits when firefighters died of cancer just twice.
That's because state law was changed only in 2016 to make survivors of some firefighter cancer victims eligible for benefits. The law limits eligibility to three types of cancer -- mesothelioma, testicular and intestinal. Lawmakers added esophageal cancer in 2017. Firefighters are lobbying to add five more forms to the list, for a total of nine.
Chief State Fire Marshal Brian Taylor says the number of death benefits is expected to rise as retired firefighters age. "That's on our radar, to know that we need to submit those for review by the Industrial Commission," he said. "We do expect that and there will be a rise of cancers over time."
The IAFF, a union of paid, full-time firefighters and medics, counts nine cancer deaths among North Carolina members since 2010 alone. The tally doesn't include deaths among volunteers, who comprise 70 percent of the state's 52,000 firefighters.
Firefighters with cancer in North Carolina can't collect workers' compensation, including disability benefits, while they're sick. Workers' comp laws in 33 other states, in contrast, presume that firefighters diagnosed with cancer got it through occupational exposure, making them eligible for benefits.
State legislation in recent years to expand firefighter death benefits and workers' compensation in cancer cases has died without floor votes.
Seth Tinsley's widow, Mary, didn't seek benefits after her husband's passing even though they "would change ... life" for the couple's daughters, who are now 7 and 4. That's because state law now limits line-of-duty benefits for firefighters to only four forms of cancer, and brain cancer isn't one of them.
"Seth was in a lot of situations that could definitely cause someone to have cancer," said Mary Tinsley, a school counselor who lives in Rowan County. "His doctors never said that was the case, but nobody really knows, yes, this absolutely caused (cancer) in firefighters. Seth was healthy, he was strong, he took very good care of himself. That's all I can attribute it to."
Tinsley was among three Charlotte firefighters who died of cancer in a three-month span of 2016, the Charlotte Fire Department says. The department says 41 cancer claims among its 1,100 members were filed between April 2014 and March 2017.
The nonprofit Firefighter Cancer Support Network says cancer caused 70 percent of line-of-duty deaths of career firefighters in 2016.
A century ago, firefighters battled the flames and smoke of mostly wooden structures. Now their airways and skin are exposed to synthetic materials in pipes, walls, wiring, fabrics and furnishings that release toxic chemicals as they burn. Even some types of firefighting foam contains compounds that may be hazardous.
A study of nearly 30,000 firefighters in Chicago, Philadelphia and San Francisco found higher rates of certain types of cancer than the general population, the National Institute for Occupational Safety and Health reported in 2016.
Most of those diagnoses and deaths were digestive, oral, respiratory and urinary cancers, NIOSH reported. Firefighters were twice as likely to have malignant mesothelioma, a rare type of cancer caused by exposure to asbestos, which was widely used as insulation, roofing materials, siding materials and floor tiles in buildings.
Some cancers, including those of the bladder and prostate, appeared unusually often in younger firefighters. Among all firefighters, the odds of having lung cancer and leukemia rose with the amount of time they spent responding to fires, the federal agency reported.
In July, President Donald Trump recognized the linkage by signing legislation creating a federal, voluntary registry of cancer incidence among paid and volunteer firefighters.
North Carolina firefighters, meanwhile, are trying to protect themselves from the hazards of jobs they love.
"It used to be, the dirtier the gear the tougher a firefighter you were," said Tom Brewer, president of both the Charlotte Fire Fighters Association and the Professional Fire Fighters and Paramedics of North Carolina. "We realize now there's nothing macho about having cancer."
Code T.O.M
Levine Cancer Institute, part of Atrium Health, is offering fire departments across the Carolinas free screenings and educational sessions on early detection and prevention of cancer. On Friday, Levine will bring in experts for a day-long symposium in Charlotte on cancer in firefighters. note: this was a bad link so i removed
"America can't be proud of the way it's addressed the firefighters and first responders," said Dr. Derek Raghavan, the institute's president.
The medical community has long established the link between firefighters and heart disease, said Mellisa Wheeler, director of disparities and outreach at Levine. The high rates of sickness among first responders to the terrorist attacks on Sept. 11, 2001, signaled the need for more study into the risks that firefighters, medics and police officers face.
Levine launched Code T.O.M., an initiative to help firefighters learn about their cancer risks, and early signs and symptoms of disease, in early 2016. So far it has reached about 1,600 of the 4,200 paid firefighters in the Charlotte region.
"There's a real hunger for the education because a lot of them, it's the first time they are recognizing the risk," Wheeler said. "For every department we go to, they recognize someone in their department that has been diagnosed."
Code T.O.M. is named for Tom Robinson, the late father of Atrium Health's fleet services manager for mobile medicine. Both father and son, James Robinson, were volunteer firefighters for decades.
Robinson, who lived in Morganton, died at 64 in 2013, a little more than a year after he'd been diagnosed with stage four melanoma that started on the sole of his foot and spread to his brain. After decades of firefighting in New York state, he'd been safety officer with Chesterfield Fire and Rescue in rural Burke County; His son is now its chief.
"One of the things he absolutely loved was the pager calling," James Robinson said. "He never got paid for any of his service. It was from the pure love of responding and getting out to help folks."
Prevention steps
The Charlotte Fire Department is also trying to change its macho firefighter culture to one of cancer awareness and precaution, said health and safety officer Cindy Bonham, who on Saturday will become the department's first female deputy chief. Bonham created a cancer task force within the department two years ago.
Using a 2016 federal grant, the department now provides a second set of turnout gear so firefighters can launder dirty gear. Each truck has a bucket of brushes and soap to decontaminate dirty gear, and firefighters are expected to wipe down their hands, wrists, faces and necks after calls.
Charlotte firefighters and retirees also take part in the screenings and educational programs Levine offers.
In Concord, where an informal survey in 2015 found that 12 percent of active firefighters had been cancer patients, fire officials launched a nonprofit group two years ago to support self-protective measures for firefighters such as wearing air packs and cleaning gear more frequently.
"Tracking it is the problem," said Travis McGaha, a Concord assistant fire marshal who serves on the board of the North Carolina Firefighter Cancer Alliance. The group is working with Levine to more systematically compile data on cancers in local firefighters.
Concord firefighter Matt Sellers, 45, wishes he'd paid more attention to such precautions years ago. A rare form of lymphoma -- a cancer prevalent in firefighters -- forced Sellers to retire in 2013 and left him with a 30-percent chance of survival, but arduous treatments allowed him to return to work four years later.
Sellers, who is a hazmat team member, doesn't know whether his job gave him cancer. But he does know his habits have changed, wearing oxygen packs longer than he once did and taking time to decontaminate his gear after calls. He also offers support to his peers through the Cancer Alliance.
"The tradition in the fire service is to be as tough as you can, be a smoke-eater and that kind of stuff," he said. "I've gotten older and been through some things and now I think, that's stupid. You have to be safe."
Line-of-duty death benefits
The Charlotte and N.C. firefighter associations are also pressing state lawmakers to change the line-of-duty death benefits and workers' compensation laws.
North Carolina law says that if firefighters get any of four forms of cancer their illnesses are presumed to be work related. Firefighter groups want the law expanded to include five other forms linked to occupational exposure: rectal, oral cavity and brain cancers, non-Hodgkin lymphoma and multiple myeloma.
Firefighters would also like to get benefits under workers' compensation if they're diagnosed with cancer. Thirty-three other states automatically approve those benefits in firefighter cancer cases that meet specific state criteria, says the First Responder Center for Excellence. The Maryland nonprofit focuses on occupational illnesses, injuries and deaths, supports the National Fallen Firefighters Foundation that Congress created in 1992.
Bills to expand North Carolina's cancer list for line-of-duty death benefits were introduced in 2017 in the state House and Senate, but never got floor votes despite having dozens of cosponsors. Legislators this year did increase death benefits for first responders from $50,000 to $100,000. Survivors are also eligible for tuition waivers at UNC campuses and community colleges.
The state Industrial Commission ruled in July that Asheville firefighter William Willis, 34, who died in February of kidney cancer that spread to his intestines, died in the line of duty. The commission granted $100,000 to his widow. The commission had granted a similar benefit once before, the state fire marshal's office says.
Another bill, which names nine forms of cancers as "occupational diseases" for firefighters that would be covered by workers' compensation, also failed to advance in the state House in 2015. Gov. Roy Cooper has advocated for that change, which has been proposed in the legislature since 2007.
"Usually, it's (because of) money," when such measures fail, said Ron McGraw, a health and safety assistant with the International Association of Fire Fighters. "Usually the pushback comes from the workers' comp system, that it's going to break the system, and they don't do it."
The North Carolina League of Municipalities, which represents towns and cities, opposes laws that presume firefighters' cancers came from occupational exposure, public affairs director Scott Mooneyham said.
"Employers see huge costs to this, and private sector employers see that they could face the same kind of possibility," he said. "It goes beyond just the idea of public sector employers to whether opening this up to a wider array of any number of employers and employees that might be exposed to hazardous working conditions."
Firefighter groups hope to renew legislation for both in the 2019 General Assembly session.
James Robinson, the Burke County volunteer firefighter, said it's discouraging that North Carolina doesn't recognize cancer as workplace illness for firefighters.
"When you take in consideration the pay, risks, requirements to maintain employment, and the thought that at some point in your career you're likely to be diagnosed with cancer from repeated exposure in your career, it is making it more and more difficult to find firefighters," he said.
Conference on cancer in the fire service
Levine Cancer Institute experts will discuss why cancer is the leading cause of death among firefighters, how people get cancer and the facts about firefighter cancer risk at a Dec. 7 conference in Charlotte. Other presenters at the meeting at Project 658 (3646 Central Ave.) from the federal Centers for Disease Control and Prevention, N.C. State University and the University of Ottawa will talk about the development of protective gear to reduce exposure and the role of decontamination in reducing risk. The will run from 8 a.m. to 3 p.m. Register at LCICancerAnswers.eventbrite.com.
Copyright 2018 The Charlotte Observer 
McClatchy-Tribune News Service