Pa. fire chief: Driver's Tesla catches fire as his locks malfunction
Lower Merion Twp. crews spent 3 hours at the scene; an independent investigation will be conducted to find the cause
---
By Jessie Forand
HAVERFORD, Pa. — A self-driving car billowed smoke as a man was stuck behind the wheel, Lower Merion Township Fire Department Chief Charles McGarvey said. 
After the motorist was able to force his way out, the 2021 Tesla Model S Plaid began to move on its own and caught fire.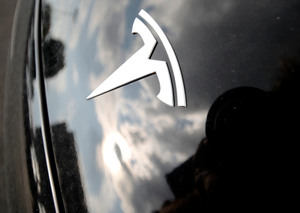 CNBC reported that the driver, whose name was not provided, was traveling Tuesday night when the fire began.
Two fire crews responded to the scene, working there for about three hours before storing the car overnight. It will undergo an independent investigation to find what caused the fire.
According to the CNBC report, Tesla is expected to disclose how many vehicles it produced and delivered last quarter, as it is unknown how many customers have received Model S or Model S Plaids.
In April, Tesla CEO Elon Musk described "challenges" in making the new model.
"It took quite a bit of development to ensure that the battery of the new S and X is safe," he said.
Read more: Tesla on Fire: How to extinguish an electric car fire