3 dispatch employees resign during investigation into fatal pond crash
Officials said the response to the crash that killed two young children may have been delayed due to confusion over the pond's location
---
By Laura French
MISHAWAKA, Ind. — Three employees at an Indiana 911 dispatch center have resigned, as officials continue to investigate the response to a crash that killed two young children.
St. Joseph County 911 Dispatch Center Executive Director Ray Schultz said earlier this month that the county's GIS mapping system had incorrectly "validated" the location of the Dec. 31 crash to be in the jurisdiction of the Clay Fire Territory, when Mishawaka personnel should have been the first to respond, according to the South Bend Tribune. An audio recording of dispatchers also showed confusion over the location of the crash before Clay firefighters were ultimately told to disregard the call.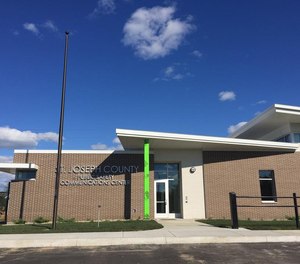 James Kleven, 4, and Natalie Kleven, 2, died in the crash, while their mother, Brooke Kleven, 31, and 3-month-old sibling, Hendrik Kleven, sustained serious injuries.
"We are conducting our own investigation to determine if we can respond quicker and more accurately; we will review procedures to make sure we are as helpful as we can be during emergency calls," a dispatch center statement said. "Our review will also include analysis of whether any disciplinary action is in order under these circumstances."
Schultz said he hoped the internal investigation would be completed within the next few days, the South Bend Tribune reported this week.
The director had previously said one of the dispatchers who took the call on Dec. 31 was on paid leave in relation to the incident but not for disciplinary reasons. It is not known whether that dispatcher is among those who resigned.
Schultz said no employees have been terminated in relation to the incident.