NJ bill to designate 911 dispatchers as first responders passes public safety committee
The bill is sponsored by state Assemblyman John Armato, a longtime volunteer firefighter
---
By Laura French
TRENTON, N.J. — A New Jersey bill that would designate 911 dispatchers as first responders was approved by the state Assembly Law and Public Safety Committee this week. 
The bill, sponsored by state Assemblyman John Armato (D-Atlantic), would formally recognize the role of public safety communications professionals in the work of law enforcement, fire and EMS agencies, and amend state code to refer to 911 operators as 911 first responder dispatchers.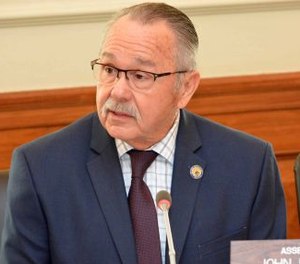 "As a volunteer firefighter of over 50 years, I've personally depended on 9-1-1 operators to help my squad respond to emergencies. Without their work, we wouldn't be able to do our jobs effectively," Armato said in a statement. "9-1-1 dispatchers are first responders, plain and simple. It's time they are recognized for their essential role in the emergency response community and for their noble work in diffusing crisis situations." 
The bill will now move on to a second reading in the state Assembly.