Three and out: Educating the public on fire protection
The average homeowner may rely too heavily on their local fire department for fire protection over fire suppression
---
By Darryl Kerley
What will your department spend its discretionary money on this year? Will fire prevention and public fire education be a priority, or will your department attempt to replace old, worn-out equipment?
Well, if your ISO rating is 1-6, then your department should be a well-equipped and well-trained department. How does our ISO rating affect public education efforts? Can it provide the community with a false sense of security?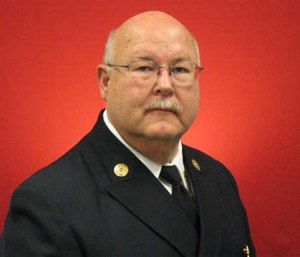 For more than 38 years now, I have been delivering fire prevention and public safety education programs to school children, civic groups, church groups and any individual willing to listen to the message. Each year, fire departments across the nation deliver fire prevention and public education messages. However, despite the great efforts put forward by the fire service, only a fraction of the U.S population will receive direct delivery of a fire safety message.
So, where is the general population learning about the fire department who serves their homes? Perhaps from television, and those brave firefighters who walk through the light smoke and burning blaze yelling "fire department, call out." While that makes for great TV, many citizens believe that is the way fires and firefighters really behave. What are we doing to tell them different?
I believe we as firefighters really enjoy television making us out to be the heroes, but are we allowing our public to be misled in the process? Then we distribute press releases about our new equipment, specialized training and ISO ranking and prestige.
TV firefighters and press releases skew fire danger
Why should homeowners fear death from a fire in their home? We have told them how great we are and television has shown them how we are going to show up and, with fire coming from all windows, we will walk into their home through the flames and carry them out to a waiting ambulance where they will be safe. No one dies in a TV fire.
Fire prevention and public education is an important part of our ISO rating. However, more points are awarded for equipment, training and water supply. When most departments improve their ISO rating, they want to tell the public they serve.
When we received our Class 2 rating in Oak Ridge, we announced in a press release that we were the sixth department in Tennessee to become an ISO Class II department, which placed us in the top six percent of fire departments in the nation. Not understanding what an ISO rating really is, our community believes we are a really good fire department that provides excellent fire protection.
After 38 years of delivering public education programs, I have come to realize that homeowners, business owners and renters rely too heavily on the idea that their fire department is going to protect them and save their lives in an emergency.
Several years ago at a civic meeting, I heard what I believed to be a harsh statement from my chief to the group he was addressing. He told the attendees that his firefighters' lives were worth more than their lives, and he expected civilians to be standing at the end of the driveway when the fire truck arrives.
Well that was a little blunt for my appetite, but sometimes the truth hurts. The statement my chief made that day has caused me to re-examine what I have been telling folks over the last 38 years. Today, I am delivering that same message – my firefighters are the most important asset I am responsible for and we are not going to die attempting to rescue a dead person.
We must explain it will be a minimum of four to six minutes from the time the fire begins until the fire department arrives and during that time, with modern construction and modern home furnishings, the fire in a home will have possibly exceeded 1,500 degrees by the time the first fire engine arrives. For that reason, occupants had better be out of the house, standing at the street when we arrive.
One of the first questions I now ask all adult groups during a public education presentation is;
1. Do you believe your fire department provides good fire protection? The only answer I have ever received in the last 10 years is "absolutely."
2. Next, I ask them if they believe their fire department would be able to save their lives during a fire in their home. Again, most of them believe the fire department would be able to save them. Even in the community where I served as a volunteer firefighter, with a fire department that had an ISO Class 7 rating, most people believed they had great fire protection and that the fire department would indeed be able to save their lives, even with a 15-minute response time.
Once we get these questions out of the way, we can begin the process of public education.
Fire protection Vs. fire suppression
Have we provided a false sense of security with our own words? For example, we educate the community about our fire protection class, how we follow National Fire Protection Association standards, about our NFPA compliant equipment and apparatus – all of which leads to the misconception that the fire department must provide good fire protection. It is time we have a serious conversation with the community about the difference between fire protection and fire suppression.
After I ask the two questions, I explain that when a person dials 911, their fire protection had better have been in place and working properly, because the fire department is bringing them fire suppression. Our job in public education is to educate the citizens that they must provide their own protection before the fire occurs. Though fire departments have been preaching the necessity of smoke alarms for more than 20 years now, and often provide and install smoke alarms free of charge, there are still too many fire deaths in our nation due to the lack of working smoke alarms.
Recently, the Oak Ridge Fire Department built side-by-side burn cells to demonstrate, several times per year, how fast a fire will develop in a bedroom or living room. We install and change out old smoke alarms free of charge. We teach and assist homeowners in developing home escape plans and train them to use fire extinguishers. But we typically only provide these services when requested by a homeowner.
We have performed door-to door smoke alarm efforts in high-some risk areas, and provided DVDs and information on wildland-urban interface in others. But I believe the citizens are still counting on their fire department to save them and their property when the fire occurs.
Using a slightly different tone than my old chief, I now attempt to inform our citizens that they must take responsibility for their own fire protection by:
Having working smoke alarms in all bedrooms and living spaces.
Designating two routes out of their home and a meeting place at the road.
Sleeping with their bedroom doors closed.
Installing a residential sprinkler system if they are elderly, or confined to a bed.
We have attempted to obtain AFG funds to sprinkle some residences and continue to look for ways to protect these individuals before the fire occurs.
Even an ISO Class I fire department will have a difficult time saving lives if the residents have not provided themselves with fire protection. Let's tell the real story, not the TV story we want them to see.
We are teaching our firefighters about the changes which have taken place with modern furnishings and new home construction, now let's begin providing the public with the same disturbing but real information. Three and out! We all know the slogan, so let's teach the public they have three minutes to wake up and find a way out during a fire.
About the author
Chief Kerley, CFO, MIFireE, is a 40-year veteran of emergency services. He served as chief and on the Board of Directors of the Seymour Volunteer Fire Department. Chief Kerley also served 5 years with the Knoxville Volunteer Emergency Rescue Squad, where he was trained as a rescue diver and rescue specialist. In 2003, he became the fire chief for the U.S. Department of Energy at the K-25 Uranium Enrichment Site in Oak Ridge, Tenn. and in 2011, he became the fire chief for the City of Oak Ridge Fire Department. He served as an adjunct instructor for the Tennessee Fire Service and Codes Academy and in 2014, was appointed by Tennessee Governor Bill Haslam to a 6-year term as a Commissioner for the Tennessee Commission on Fire Fighter Standards and Education.