DC firefighter investigated for Facebook rant
The firefighter called for police to be shot following the recent shooting of a black man in Baton Rouge by a white police officer
---
Warning: The video below contains disturbing content.
WASHINGTON — A D.C. firefighter is the subject of a police investigation following charged posts he made on his personal Facebook page regarding a fatal police shooting in Baton Rouge, La.
Fox5DC reported that police contacted D.C. Fire & EMS and that firefighter Norman Brooks was placed on administrative leave. Both the police and fire departments are investigating the incident.
The posts have been removed, but Fox5 says it obtained copies of them.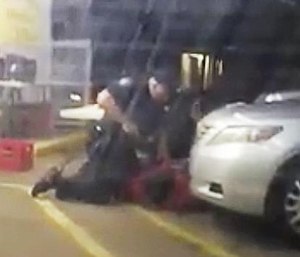 "These racist [expletive] cops who are murder our people need to start turning up the same way… they shouldn't feel safe walking the streets and neither should their supporters. Protesting is a lost cause and it makes us all look like a bunch a [derogatory term]. These evil [expletives] don't have any compassion. They are gonna let them PIGS go free and probably start a gofundme and make em millionaires…….
"Its time to stop praying, stop protesting, start buying guns, and start protecting ourselves from these crooked [expletive] racist cops. If you are a cop and are not in support of these people then its about time to start turning these type a [expletives] in or at least givin out some addresses so we the people can handle em."
Brooks told Fox5 that he reacted in the heat of the moment and regrets some of his word choices, but not the sentiment behind them.
"First and foremost, I don't condone any cops being hurt or anything like that," Brooks told Fox5. "My post was in regard to something that happened in Baton Rouge, Louisiana this morning where what appeared to be two rogue cops shot a man who was on the ground pinned by police in cold blood. Amongst many things that have been happening in this country over the past couple of years, all of these police officers have been walking. I do not condone any violence against any good, innocent people, cops or whatever.
"All I'm saying is that if anybody, whether it is a criminal cop or a criminal person, tries to attack you or makes you feel some sort of way inside your own community, you have a right as an American citizen to defend yourself. And that is all I put in my Facebook status. Anyone else who received that differently, then I don't know what to tell you because I have never committed a crime in my life. I love my people and I said what I got to say."
Brooks has been on the department since 2007.