Former N.Y. FF gets prison time after soliciting explicit videos from child
Richard Curtis was identified after he uploaded images and video of child pornography through the Moyers Corner Fire Department Wi-Fi
---
James McClendon
syracuse.com
SYRACUSE, N.Y. — A Baldwinsville man was sentenced Thursday to serve five years in prison after he convinced an 11-year-old girl to send him sexually explicit videos of herself, federal prosecutors said.
Richard Curtis, 22, pleaded guilty in January to receiving child pornography over the internet, according to a news release issued by the U.S. Attorney's Office for the Northern District of New York.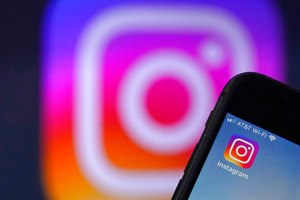 Curtis admitted that in September 2017 he asked the girl to send him the sexually explicit videos through the Instagram app, federal prosecutors said. During his conversations with the girl, he pretended to be a female fashion designer looking for models, prosecutors said.
At his direction, the girl produced and sent Curtis five sexually explicit videos.
Curtis was accused of sending direct messages to hundreds of Instagram accounts, according to federal court documents. Many of the messages included the exchange of digital photos and videos.
A majority of the images Curtis received appeared to depict girls under the age of 18 and some of the girls appeared to be under 12, according to federal court documents.
Curtis, who previously served as a volunteer firefighter with the Moyers Corner Fire Department, was identified after he uploaded images and video of child pornography through the fire department's Wi-Fi, according to federal court documents.
Prior to his most recent arrest, Curtis was listed as a level-two registered sex offender, according to state Division of Criminal Justice Services records.
He was arrested and sentenced to one year in state prison for having sexually contact with a child under the age on 11 in 2018, according to Syracuse.com's previous reporting.
He was also sentenced to 10 years of probation after he was convicted for possessing a sexual performance by a child under the age of 16, according to federal court documents.
On Thursday, Chief United States District Judge Glenn T. Suddaby also imposed on Curtis a 35-year term of supervised release beginning when he is released from prison. He was also ordered to pay a $100 special assessment.
Curtis will also be required to register as a sex offender.
___
©2022 Advance Local Media LLC