Ohio firefighter accused of reporting fake fire
The firefighter faces charges of making false alarms and disrupting public services after allegedly calling in a fire that never occurred
---
By Laura French
NILES, Ohio — An Ohio firefighter is facing charges after allegedly calling in a nonexistent fire.
McDonald Firefighter Mathew Rozhon, 23, was charged with inducing panic, making false alarms and disrupting public service after first responders rushed to the scene to find no fire or emergency, according to WKBN.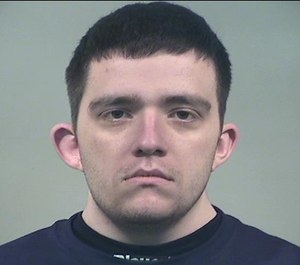 "It hurts. It's not what we're about and this incident does not define our fire department or what we stand for," McDonald Assistant Fire Chief Jim Petruzzi said.
Rozhon said he called in the fire after a woman came to the fire station and told him about it, but McDonald Police Lt. Ryan Ronghi said Rozhon couldn't give a description of the woman or her name, and that his story didn't add up.
"There's a lot of things that are disheartening about the whole thing," Ronghi said.
Rozhon was placed on administrative leave pending an internal investigation. He has posted a $60,000 bond.