LODD: Inmate firefighter dies from wildfire injury
Shawna Lynn Jones, 22, died from injuries she sustained after being struck by a boulder
---
The Daily News 
MALIBU, Calif. — A 22-year-old inmate firefighter who was struck by a boulder as she assisted in extinguishing a Malibu brush fire this week, has died, officials said Friday.
Shawna Lynn Jones died Thursday of her injuries, according to the California Department of Corrections and Rehabilition.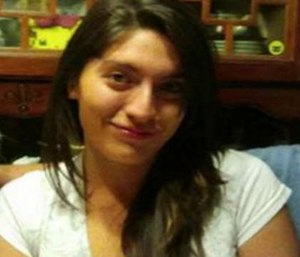 Jones, 22, was struck by a boulder that had rolled down a hill while she was helping to fight fire near Mulholland Highway and Bardman Street.
Officials with the department of corrections said she was airlifted to UCLA Medical Center, where she was listed in critical condition with major head injuries.
Early Thursday morning, Jones was removed from life support after her organs were donated, in keeping with her family's wishes, officials said.
"Her death is a tragic reminder of the danger that inmate firefighters face when they volunteer to confront fires to save homes and lives," said CDCR Secretary Scott Kernan. "On behalf of all of us in the department, I send my deepest condolences to her family."
Jones, a Los Angeles County jail inmate, had joined CDCR's firefighting program in August 2015 and was assigned to the Malibu Camp, one of three camps that house 195 women firefighters. The program is operated jointly with the Los Angeles County Fire Department.
There are 3,500 inmate firefighters in California who help during blazes by cutting containment lines to stop the spread of wildfires and douse hot spots during cleanup.
Jones was the third inmate firefighter to die on a fire line since the camp program began in 1943.
The fire she was helping to fight was contained on Friday. It had burned about 10 acres.
Copyright 2016 the Daily News
All Rights Reserved