Ind. township firefighters state 'no confidence' in chief after alleged violence
The complaint signed by 17 firefighters comes about one month after a department captain filed a police report against the chief
---
Aprile Rickert
The Evening News and The Tribune, Jeffersonville, Ind.
GEORGETOWN, Ind. — More than a dozen Georgetown firefighters have filed a complaint against their current chief, citing hostility, mismanagement and a poor work environment.
On Wednesday, a letter signed by 17 firefighters was delivered by members of the Georgetown Township Fire Protection District department to its board of directors during a regular meeting, outlining grievances they have with Chief Richard Bader Jr.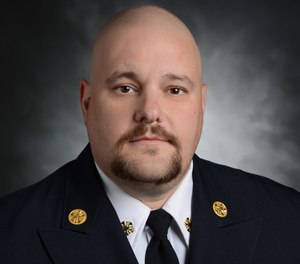 The letter states that they have "no confidence" in Bader, and asked the board to "strongly consider a new chief to lead the district," it reads, in part.
"Under the poor management of Chief Bader district members have endured a hostile work environment for years that produces poor morale, lack of trust and a staff that is not empowered or valued by management," it reads, adding that Bader's leadership includes "manipulation to cause strife, mental and physical intimidation, personal over professional evaluation of performance and administration of discipline and physical violence."
A voicemail left for Bader on his work number was not returned by press time.
The letter comes just over a month after Georgetown Capt. Nathan Thompson filed a police report against Bader, stating that there had been a physical encounter with the chief.
The report shows that on Dec. 2, Thompson told police the two had been in a disagreement about a pending disciplinary issue when Bader "grabbed him by the arm and pulled him into his office." He told police Bader then bumped him in the back when he walked to another area, and a verbal altercation ensued.
Bader told police Thompson had been discussing the disciplinary issue in a common area so he had "grabbed Thompson by the back of his arm and tried to guide him into his office." He said after the captain had walked to another area, Thompson had turned around and inadvertently bumped Bader; the chief denied bumping the employee.
Floyd County Sheriff Frank Loop said the report was turned over to the Floyd County Prosecutor's Office, where it was later determined no charges were warranted.
Bader has since notified the board of his intention to terminate Thompson, who under statute has the right to a hearing by the board before the matter is final. A hearing is scheduled for Jan. 27; Thompson has been placed on paid administrative leave pending the results.
Though firefighters delivered the letter to the board Thursday, it was not reviewed but given to the board's attorney, Keith Pulliam. The attorney said in an email that this is to preserve the "quasi-judicial" role the board has in the upcoming hearing — to review evidence and make an impartial finding on Thompson's employment.
Pulliam said this is also why two firefighters were denied requests to make public comments during the Thursday meeting; he added that the board is considering calling a special meeting specifically for public comments, after the conclusion of the upcoming disciplinary hearing.
"Until such time as that hearing is complete, we have sought to limit communications with the members of the board regarding [Georgetown Fire Department] personnel matters so as to preserve their impartiality to the greatest extent possible and to provide due process to the captain," Pulliam said in an email.
———
©2020 The Evening News and The Tribune (Jeffersonville, Ind.)
McClatchy-Tribune News Service