N.M. chief fired for allegedly giving underage worker alcohol, letting him drive
The Angel Fire employee who brought the complaint also was found to be at fault and resigned
---
By Leila Merrill
TAOS, N.M. — Angel Fire Fire Department Chief Kevin Henson was fired last week after being placed on administrative leave in May, the Taos News reported.
Henson was accused of giving alcohol to an underage employee and letting that person drive a fire vehicle after drinking, Angel Fire Mayor Jo Mixon said in a statement.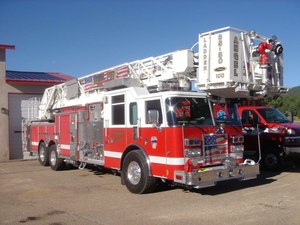 The Village Council voted unanimously to end Henson's employment following an investigation.
The employee who brought the complaint also was found to be at fault and was allowed to resign.
That underage now former employee said he was with Henson during an EMS conference in Ruidoso when Henson offered him alcohol.
He accepted multiple drinks before driving a fire department vehicle.
Henson had no comment for the Taos News.
---

How fire chiefs get in trouble: The top reasons chiefs lose the top spot
From substance abuse and harassment to improper hiring and promotion practices, there are several ways chiefs can self-destruct